Band disembarks in Brazilian lands in June
By Amanda Oestereich
In June, Brazil will host the presentations of the K-pop group 2Z. They will perform in São Paulo and book signings in Recife, Fortaleza and Rio de Janeiro, with the "A Crash Landing" tour.
In fact, this will be 2Z's first visit to Brazil. Tickets for the tour are now on sale exclusively online at Sympla. There is no convenience fee. For the show in São Paulo, promotional tickets are available for those who donate 1kg of dog or cat food at the entrance to the event.
Thinking about these presentations in the coming months, we talked to the members of 2Z about their coming to Brazil to know a little bit about how they are feeling. Finally, check it out:
After such a difficult time for the entertainment industry, things are slowly getting back on track. How do you feel coming to Brazil, but more specifically returning to the stage after such a challenging time?
BUNJUN: With the Covid-19 situation worsening after debut, I felt sad and regretted not being able to meet fans in person and be able to perform at events. However, I am very excited and happy to be going to Brazil on tour this year. With the time we spend with the fans in the distance through the screens [dos celulares] now I feel happy and it seems unbelievable that 2Z can go to the other side of the world, sing along and meet us. I hope June arrives soon. I want to go see you as soon as possible. Let's have fun and create precious memories together.
You have a very loyal fan base here in Brazil. How does it feel to know that your songs break this linguistic and geographical barrier and move people on the other side of the globe?
HOJIN: I personally didn't feel that much because of the pandemic right after debut. Maybe when our tour starts, I can feel it more. For the first time, I felt that our music reached people on the other side of the world because I received a message from a fan last year. He was going through very difficult personal issues, but he said he thought about it while listening to 2Z's songs: 'life was given to me by my mother, but my power to live comes through 2Z's music'. When I heard this story, I looked at everything I was doing. I was very happy, but at the same time my responsibility increased a lot. I think it's great because I can accept and convey my emotions even if the language used in the song is different. That's why we often call music a language. I hope that not just that fan, but that other people can receive this message of encouragement and comfort through the language of music in the future.
What are you most excited about coming to Brazil?
ZUNON: I'm really excited and looking forward to meeting our Brazilian fans, who we haven't been able to meet because of the pandemic. In fact, Brazil is probably one of the first places we'll meet fans other than Korea. I still can't believe that what I've always dreamed of has come true, it still feels like a dream. I think I'm probably going to scream, because I feel so happy and nervous to perform in Brazil. Let's make some noise together! I look forward to hearing your cry, Brazil!
What can fans expect from your shows in Brazil? What songs are you most looking forward to performing?
JISEOB: I think our performance will be a little different from other artists' performances, because our entire performance is made up of a single story like a musical, not just singing and playing. Because of this history, our tour was titled "A Crash Landing". I think you should be excited. And about our songs… Maybe our fans really want to see "Cheesecake". when i talked to them [fãs] through V Live, they asked a lot for us to play this one. Seeing these comments, I also imagined the moment when we would all feel and enjoy the energy of this song on stage. It doesn't take long for that to happen. Please wait a little longer, Brazil!
So, what message do you want to leave for the Brazilian fans, who are already super excited about the show?
2Z: We want to thank everyone who has been waiting for our arrival in June. I want to make unforgettable memories with each of you and I want to bring you lots of happiness and energy. On the last day of our show in São Paulo, we will build a story with you. We are also very confident that the Brazilian tour will be very joyful. We hope we can meet in good health! We love Brazil!
Source: Atrevida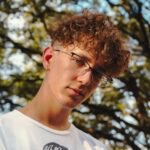 Benjamin Smith is a fashion journalist and author at Gossipify, known for his coverage of the latest fashion trends and industry insights. He writes about clothing, shoes, accessories, and runway shows, providing in-depth analysis and unique perspectives. He's respected for his ability to spot emerging designers and trends, and for providing practical fashion advice to readers.