The opening presentation celebrated the Black Consciousness Month celebrations
Afrobapho, Jeff, Luiza Nascim, MC Tha, Nêssa, Raquel Reis, Uana and W.D. shared the stage with the voice, dance and excellence of young black artists, with musical direction by Mahal pita and art direction by Rodrigo France, in a unique celebration. The presentation that opened the singer's concert IZA revered celebrations of the month of Black Consciousnesslast Sunday (20th), creation date of Black Movement in the 70s that honors Zombiethe leader of Quilombo dos Palmaressymbol of black resistance in Brazil.
With choreography and ballet by afrobaphothe show celebrated the black community by praising the PRETAGONISM — protagonism of blacks, who have the power to create new worlds. Creativity, voice, colour, movement, culture and axé. A moment of pride and exaltation of black culture, of Brazilian creativity in music, which is one of the main pillars worked by Devassa in its positioning Tropical creativity🇧🇷
After the opening show, IZA made his first solo appearance at acoustic shell and in the end all the artists gathered on stage to sing together Wedding ring, single recently released by the singer. On this occasion, the artist announced his social project which follows the principles and pillars in which the brand believes and therefore supports, the join the circlewhich values ​​and rewards small businesses led by Black entrepreneurs across the country.
Throughout the program they will be selected 20 business from all over Brazil, divided into 5 zones: fashion, gastronomy, beauty, entertainment and social impact🇧🇷 The two finalist entrepreneurs in each category will receive cash prizes.
🇧🇷The best content in your email for free. Choose your favorite Terra newsletter. Click here!
Source: Terra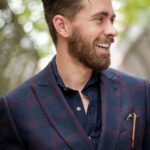 Earl Johnson is a music writer at Gossipify, known for his in-depth analysis and unique perspective on the industry. A graduate of USC with a degree in Music, he brings years of experience and passion to his writing. He covers the latest releases and trends, always on the lookout for the next big thing in music.