The post-pandemic world marks a change in our relationship with work and business, which will be increasingly digital
I like heavy metal music. I'm one of those who follows musicians closely and goes to concerts whenever I can. So revealing the connection I have with my favorite bands and reflecting on their relevance to the formation of my ideas was really cool.
Music is creativity in its essence, a fundamental raw material for innovation. With you, my selection.
Ramones and the "do it yourself"
I always thought these guys were the best. They have a fast, simple and very direct song, without padding: each creation is made with three chords. The Ramones are transgressors and their punk-rock has opened up my interest in a universe of alternative and raw music, the now famous motto: "do it yourself".
Today, I think this concept is very connected with the professional relationships that we will have more and more: in which the laptop will be your maximum representation and the work will take place wherever you are, as long as you are always connected to your creativity.
If routine tasks will all be automated by robots, the Ramones' "do-it-yourself" will allow people to experience their individuality without being "stuck" in a society and, nevertheless, do interesting work that generates value for society .
Serious and successful for all
I love heavy metal and this is the band I've been to the most concerts in my life. Sepultura are from my hometown, Belo Horizonte (MG), and even though Max and Igor Cavalera are older than me, the guys were already a local legend when I started liking rock music and going to concerts. Then they conquered the world playing to crowds and touring.
This band has made many people believe that even a marginalized, out of the ordinary style that doesn't play on the radio or is the theme of the soap opera deserves success. As for me, I was able to closely observe the various phases and changes of the band and I still have a very strong personal relationship with their music today.
Rolling Stones and longevity
Without a doubt this is my favorite band, so it's even hard to write about what they represent to me. But I will take my chances. If the ancients used myths like Zeus or Tupã to explain everything they didn't understand, I resort to the "modern myth" to talk about what the Stones represent. They live a perfect life: they have been playing in front of crowds for over 50 years, they have never had a weak streak, they always release creative music and they have won many awards.
In their personal lives, all of them have committed excesses, but still remain healthy and play a lot at almost 80 years old. They are legitimate myths. But they are also an important example of something we don't realize yet, longevity and working relationships.
If we think that the life expectancy of Brazilians will soon reach 90 years, at 60 we still have a third of life ahead of us, as the journalist André Forastieri warned me on his social networks that I always follow. And what are we going to do with that time? The elderly were – and still are – marginalized in the business world because work was once very manual. Then, when it lacked energy, it lost its value.
But today, with robotization and artificial intelligence taking on menial or repetitive tasks, that has changed. The figure of the "old" must therefore be given a new meaning: after all, by combining creative work with the possibilities of the digital world and the home office, we can all continue to make beautiful things for a much longer period of time, and be appreciated for it. The Rolling Stones are its greatest symbol.
Rodrigo Guerra is an economist, entrepreneur and founder ofunbox project
🇧🇷 Sees innovation as a social responsibility of leaders and not as a set of methodologies. He founded Unbox to help him on his journey of "unboxing" the critical thinking that precedes – or should precede – any business and societal transformation project.🇧🇷
The best content in your email for free. Choose your favorite Terra newsletter. Click here!
Source: Terra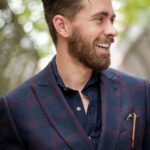 Earl Johnson is a music writer at Gossipify, known for his in-depth analysis and unique perspective on the industry. A graduate of USC with a degree in Music, he brings years of experience and passion to his writing. He covers the latest releases and trends, always on the lookout for the next big thing in music.