Samba is a popular therapy, and this rhythm that marks Brazilian history is the talk this week from Simplão no Corre
Samba is a popular therapy! I love this verse very much and I always think of the healing role that rhythm has had and still has in the history of our country. A portrait of resistance, art and with poetic records of a harsh reality, on this samba day, we go back in time to understand this movement in the history of Brazil.
I spoke with Felipe Trotta, professor of the Graduate Program in Communication and of the Department of Studies and Media of the UFF, another samba enthusiast, who brought me interesting dimensions on the arrival of rhythm from Bahia to Rio de Janeiro and the transformations that it has since emerged.
"The role of conservation and celebration is exactly the role of thinking about preserving stories and roots, because music is a living, ever-changing phenomenon. The transformation is always based on references that come from the past but also with incorporations that involve new ways of thinking, new sounds, new aesthetic and even social solutions that happen," Trotta underlined.
In addition to the fact that December 2 is considered Samba day, according to the Senate, the Senate Education Commission has already approved a project (PL 256/2019), awaiting analysis by the Plenary, to recognize samba schools as manifestation of national culture. . It is yet another proof of the transformation and greatness of this rhythm that today tells stories of our country.
In this regard, Felipe says that the consolidation of the schools was also the result of the growth and resilient advance of samba. You have the strength of samba circles that will no longer be just on the hills, they will be on school blocks, they will go out, they will go to various spaces in the city, they will intensify circulation. There is the consolidation of samba schools as a commercial show; this is something that has caused a lot of quarrels among samba players, but it is a very important phenomenon because it opens spaces for other group formations and the texture aesthetics of samba, which becomes a super important style.
In the circle, on the avenue or in an improvised palm tree, the fact is that samba makes our roots vibrate and perpetuates feelings experienced and shared by many people. Maybe this is where the idea of ​​\u200b\u200bfolk therapy came from? Of belonging and identification? This is our chat today. Come from the game.
🇧🇷The best content in your email for free. Choose your favorite Terra newsletter. Click here!
Source: Terra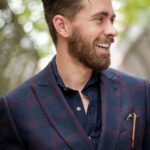 Earl Johnson is a music writer at Gossipify, known for his in-depth analysis and unique perspective on the industry. A graduate of USC with a degree in Music, he brings years of experience and passion to his writing. He covers the latest releases and trends, always on the lookout for the next big thing in music.