Launched more than 50 years ago, 'Paulinho da Viola' succeeded the successes of the 1970s, mixing the tradition and modernity of a great sambista
Journalist's text Arley Pereira on the back cover of It Was A River That Passed In My Life predicted correctly: "Everybody says 1970 is the year Paulinho da Viola". In 1969, something like that had already happened with Jorge Ben, converted into a phenomenon of intelligent unanimity across the country. Popular music in Brazil at that time was like that, consecrating one genius after another.
In 1971, in response to a certain "paulinhodaviolamania", the sambista had to release two LPs. The first, sent to stores in April, is just 31 minutes long. It is true that it did not repeat the monstrous success of It Was A River…but helped to consolidate Paulinho as a genius artist from an aesthetic route in music and text, balancing between tradition and modernity. Not by chance, he recorded "Samba philosophy", party-high of his master and partner lampwho says: "I don't need reason to sing samba / because reason is always with both sides".
Filled with unusual musings, the LP's trio of early tracks Paulinho da Viola It is breathtaking. "In a Short Samba", with a beautiful orchestrated riff, emerges as an anti-manifesto of the philosophical sambas that will follow throughout the album, perfecting the metalanguage to predict: "Nobody can explain life in a short samba".
"Feeling" (which is not the homonymous and precious composition of Elton Medeiros It is Herminio Bello de Carvalho), also with orchestration by Lindolfo Gaya entering at the end, it is one of the most beautiful and saddest sambas ever written: "Our love doesn't last forever / but there will be a poem / that I will transform into a samba when we let each other go". A consolation that explains art — and almost explains life.
Then comes "to see the girls", the metaphysical samba by definition, exhaling discreet perfection in sinuous melody, harmony and lyrics relationship and doubly daring arrangement. The virtuous matchbox of Elton Medeiros underlines narrative tensions between the text and the guitar until, out of nowhere, an unusual harpsichord appears.
Adept at infinite possibilities, the Paulinethe one from 1971 still ventures into "Fine Wines… Crystals", a beautiful waltz about a sick love, based on the also metalinguistic poetry of weed: "Just a play on words / between everything and nothing / between the rotten teeth of the song".
The interpreter side, which Paulinho embraced somewhat incredulous, it earns more and more recognition and gains contours of authorial expression from the unique choices, finger-picked. With the recording of the samba-canção "Heart" (in Alberto Ribeirorecorded by Silvio Caldasin 1938), Paulinho stands in the lineage of Orlando Silva and the majors of Brazilian singing.
Indeed, "Open the window" (in Arlindo Marques Jr. It is Roberto Roberti), success in the voice of Orlandat the 1938 carnival, is quoted in the introduction to "lapa in three times", samba-enredo de Ary do Cavaco It is rubens that Portela had presented on the avenue in that 1971. Here, Paulinho recreates it, at will, in the midst of a typical Old Guard choir.
Amid so many possibilities, he still opens a path that would prove to be fundamental in his career, taking the beautiful cry out of the bag "Embracing Chico Soares", homage to one of its fundamental witches, the guitarist left-handed from Paraíba. The true essence of Paulinho da Viola as a musician emerges on a disc right there.
Paulinho da Viola (1971) is one of the albums reviewed in the 80 Years of Music Special, an exclusive edition of Rolling Stone Brazil dedicated to the 1942 Generation, which brings together essential names in MPB, such as Gilberto Gil, Milton Nascimento, Caetano Veloso and the own Paulinho da Viola. On the physical and digital newsstands, the special also brings a global overview of the artists born in this period. Click here to learn more. Listen to the full album below:
Source: Rollingstone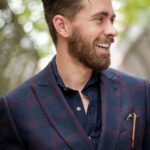 Earl Johnson is a music writer at Gossipify, known for his in-depth analysis and unique perspective on the industry. A graduate of USC with a degree in Music, he brings years of experience and passion to his writing. He covers the latest releases and trends, always on the lookout for the next big thing in music.