'65' is coming to theaters, a sci-fi action adventure with dinosaurs in which Adam Driver visits Earth 65 million years ago.
We need adventure cinema, maybe more than ever. With rooms full of good and bad ideas saturated with footage, protected by future exhibition windows in which streaming channels need minutes of viewing with which to improve data, it is appreciated that some of the big producers take pity on our packed schedules. from time to time and dare to release sincere, entertaining and direct titles, that always poorly considered (although successful) escape cinema that, now, has become a rare bird.
This is the case of '65', the film that Scott Beck and Bryan Woods have won after signing the script for the successful 'A Quiet Place' (John Krasinski, 2018) and with which They intend to entertain us in the old-fashioned way, with an attractive science fiction premise, a strong protagonist and a good gallery of creatures with which to spend 90 minutes in a world that is not ours.. More or less…
The plot places the hero, an inhabitant of a planet far, far away, on Earth 65 million years ago. His only mission is to go from the point where his ship crashed to the area where his rescue capsule is and, along the way, survive together with a brave girl against the attack of different dinosaurs.
Adam Driver is in charge of escorting the fierce Ariana Greenblatt during this fantastic proposal that, however, he fails to take full advantage of his own approach and, although he wants to amuse us all, he remains an irresistible video store cover (or suitable complement in a double session).
Driver's talent makes up for their obvious reluctance, but along the way we were left hoping that they had dared to go a little further with their gray threats, too few and homogeneous for Beck and Woods to take advantage of their initial idea. Decaffeinated, this succession of adventures falls better for its formula than for its result, lacking in rhythm and past animals within its correct duration.
For those who need an hour and a half of adventures (as if that were not enough)
​
DATA SHEET
Address: Scott Beck, Bryan Woods Distribution: Adam Driver, Ariana Greenblatt, Chloe Coleman, Nika Williams Country: USA Year: 2023 Release date: 24–3-2023 Gender: adventures, science fiction Script: Scott Beck, Bryan Woods Duration: 93 min.
Synopsis: After a catastrophic accident on an unknown planet, Pilot Mills quickly discovers that he really is stranded on Earth… 65 million years ago. Now, with only one chance at rescue, Mills and the only other survivor, Koa, must fight their way through unfamiliar territory plagued with dangerous prehistoric creatures in an epic fight for survival.
Source: Fotogramas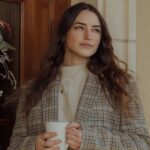 Emily Jhon is a product and service reviewer at Gossipify, known for her honest evaluations and thorough analysis. With a background in marketing and consumer research, she offers valuable insights to readers. She has been writing for Gossipify for several years and has a degree in Marketing and Consumer Research from the University of Oxford.