Jared Leto is the Marvel vampire in Daniel Espinosa's film with Matt Smith, Joseph Esson, Adria Arjona and Jared Harris.
Two years before, 1971, Anne Rice wrote (although it wasn't published until 1976) 'Interview with the Vampire', Roy Thomas (in the script) and Gil Kane (in the stylized pencils) presented in the pages of 'The Amazing Spider-Man' Michael Morbius, a doctor transformed into a living vampire with as many remorse for his bloodlust and tragic breath as the Louis of Rice's seminal novel, and with an enemy as sadistic and hedonistic as the attractive Lestat. Morbius went on to become, in the golden years of the terrifying Marvel, a recurring character in the plots of the wall-crawler, but he would also achieve a series of independent comics and a somewhat Guadiana publication in which his origins and mythology were revealed. . 'The living vampire' became the scientific version of Dracula, a doctor Jekyll who, like Bruce Banner / The Mass, became an unpredictable creature, tortured and struggling to curb his Mr. Hyde impulses.
That Daniel Espinosa and his screenwriters bet on that fidelity to the horror comics of the 70s in this 'Morbius' that it is finally released is a detail that few will know how to appreciate. 'Morbius' not a joke is allowed, not a moment of complicit wink at the Marvel universe that triumphs at Disney and that in its own cinematographic world, the one from Sony, has 'Venom' with two films that are pure brainless comedy and pure trolling of marvelite blockbusters. 'Morbius' (except for that Daily Bugle at the newspaper and magazine stand) only remembers what the mainstream of the House of Ideas in cinema has certified as canon in its two post-credit scenes, an open door to continue talking about Spider-Man without to be able to use Spider-Man but to use the secondary of his pages.
'Morbius' is a vampire film, without too much blood and without gore (I would bet that the final cut has greatly softened what was shot), but canonical. Yes, it's 'Interview with the Vampire' (the confrontation between Michael and Milo), but it is also George A. Romero's 'Martin' (in both films the city is a decomposing space) and, not to move away from Marvel territory, 'Blade'. It is a tragedy and a love story that Bram Stoker and Terence Fisher would applaud, but surely more the David Cronenberg of 'The Fly'. That this will disappoint millennial marvelites born to the heat of recent movies, even those of the Sonyverse? Maybe. I personally applaud the decision fully gender and faithful to the character created by Thomas and Kane. And I applaud Daniel Espinosa, a very good director (there's 'Life', his particular 'Alien, the eighth passenger') who in 'Morbius' he shoots with style (the subway sequence), he knows how to use color (especially red) and how to make the wrong an elegy of craftsmanship. A symphony, perhaps not spectacular, of the horror that is Marvel in its purest form.
For marvelites with a thirst for terror.
​
DATA SHEET
Direction: daniel espinosa Distribution: Jared Leto, Matt Smith, Joseph Esson, Adria Arjona, Jared Harris Original title: Morbius Country: United States Year: 2022 Release date: 01–04-2022 Gender: Fantastic Script: Matt Sazama, Burk Sharpless Duration: 109 min.
Synopsis: Doctor Michael Morbius (Jared Leto) is a biochemist who suffers from a strange blood disease. While trying to heal himself and provide an answer to the disorder he inadvertently infects himself with a form of vampirism. After the cure, Michael feels more alive than ever and gains various gifts such as strength and speed, as well as an irresistible need to consume blood.
Source: Fotogramas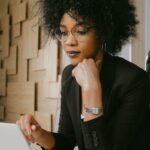 Camila Luna is a writer at Gossipify, where she covers the latest movies and television series. With a passion for all things entertainment, Camila brings her unique perspective to her writing and offers readers an inside look at the industry. Camila is a graduate from the University of California, Los Angeles (UCLA) with a degree in English and is also a avid movie watcher.