For deconstructors of Agatha Christie's work.
Direction: Kenneth Brangh Distribution: Kenneth Branagh, Gal Gadot, Letitia Wright, Armie Hammer, Annette Bening, Ali Fazal, Sophie Okonedo Original title: Death on the Nile Country: USA Year: 2022 Release date: 02-18-2022 Gender: Intrigue Script: Michael Green Photography: Haris Zambarloukos Synopsis: Belgian detective Hercule Poirot is traveling aboard a glamorous steamboat when it becomes the scene of a murder.
​
There is a powerful element in this pompous, strident, garish, scandalous, exaggerated, pre-pandemic, noisy, luxurious, seemingly superficial, and far-out of eyeliner, champagne, and jewelry adaptation of Agatha Christie's novel that balances, calms, and gives it originality. : Poirot himself, an animal wounded in war, a creature more fragile than ever, hiding behind a showy mustache that is not only sculpted hair, but is an effective shield. What happens to our favorite Belgian hound? What is the reason for his sadness? Branagh has decided to add a bit of melancholy to a well-known game of ladies (and gentlemen): Poirot is a Hamlet who has left cold Denmark to take a vacation in warm Egypt, to relax and reflect on his being and, of course, on his not being. In how he has raised his life up to that moment. And what that clue was has escaped him, in theory so clever. And here there is no skull of Yorick, but there are several corpses. As if that were not enough, has Poirot fallen in love in the course of this new and unexpected case? And from whom? From Linnet Ridgeway (Gal Gadot) or perhaps from Bouc (Tom Bateman)? All can be. The prologue and epilogue are crammed with information.
death on the nile and even Murder on the Orient Express (also rewritten by screenwriter Michael Green) weren't commissions pure and simple for a filmmaker who, like all of us, has to pay bills: they were impeccable, fiery and luxurious opening acts for the spartan, austere, intimate and autobiographical Belfast (2021). Racialized, lesbianized and addicted to papier-mâché, chromas and crazy camera movements all over the decks, cabins and lounges of this ship of love and death, the film is not just about Paco Delgado's marvelous wardrobe or the unremarkable soundtrack by the faithful Patrick Doyle. That noise often covers the nuts? I will not deny it. That there are actors and actresses in this film who would not pass a casting for an adaptation of Shakespeare? I'm not sure! Frankly, I think Aunt Agatha would like what Branagh has done with her text. She would smile, give her approval and have another tea, calm: Poirot is in good and responsible hands.
Source: Fotogramas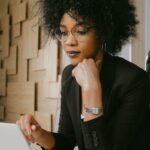 Camila Luna is a writer at Gossipify, where she covers the latest movies and television series. With a passion for all things entertainment, Camila brings her unique perspective to her writing and offers readers an inside look at the industry. Camila is a graduate from the University of California, Los Angeles (UCLA) with a degree in English and is also a avid movie watcher.