Ol Parker directs this story about a divorced couple who travel to Bali to try and stop their daughter from making the same mistake they made years ago.
As if the maxim of Prince Don Fabrizio Salina from 'El gatopardo', everything must change so that everything remains the same, had been marked by fire in the coat of arms of the romantic comedy since, to put a date, the times of 'It Happened One Night' (Frank Capra, 1934), in 'Journey to Paradise', the 'It Happened One Night' year 2022 of that Ol Parker to whom we owe the sweetened scripts everything must change so that everything remains the same The exotic 'Hotel Marigold', sequel and 'Mamma Mia'. Time and time again, the struggle of the sexes suits modern egalitarian times, although there is nothing modern about the ancient and effective comic game of the male character being the scapegoat (with or without sharp-toothed dolphins) in gags, something that Howard Hawks (the most feminine male director in Hollywood) patented in his comedies (and in his westerns). Because no matter how much it is intended according to a contemporary universe of the couple as something open or in danger of extinction not circumscribed to marriage, 'Journey to Paradise' is delightfully old-fashioned (the two marriageable young men who spark the conflict are) in that respect as the best romantic comedies remain..
Deliciously silly (what the Juan de Orduña would say of a camp comedy, yes, and romantic, too, with a couple at odds and a Caribbean setting) are Julia Roberts and George Clooney, the soul of a deliciously inconsequential and adorably predictable film. Watching them "hate" each other and commit tricks like the Katherine Hepburn and Cary Grant of 'The Philadelphia Story' to the rhythm of very well-written dialogues and retorts, betting on physical comedy and slapstick (the games at the party that make us want a new 'Charada' with the two of them as protagonists; the dances…) and even an unexpected but welcome moment of calm and bitter reflection on the failure of coexistence in common and the end of love (that conversation/confession that places Parker's film very near another Stanley Donen as 'Two for the road').
Too bad that the director Ol Parker (as was appreciated, beyond the complicit karaoke, in the continuation of 'Mamma Mía') does not show more than a helpful and modest way to let his stars shine and that each sequence looks good and the Australian landscapes simulating paradisiacal locations in the South Seas. It is not Capra, nor Hawks, nor Donen, that is evident. Not even the film is. Nor is it a fanciful remake written by Adolfo Valor and Cristóbal Garrido (if you thought of 'Amor de madre' watching 'Journey to Paradise', welcome to the club) and directed by Dani de la Orden or Carlos Theron (there are also echoes of 'Es por you good'). Don't risk anything and play it safe. Everything seems to change so that everything remains the same. Deep down we may like that.
For lovers or not so out of love with romantic comedy
​
DATA SHEET
Address: Ol Parker Distribution: George Clooney, Julia Roberts, Kaitlyn Dever, Billie Lourd, Lucas Bravo Country: USA Year: 2022 Release date: 09–09-2022 Gender: Romantic comedy Script: Daniel PipskiOl Parker Duration: 105 minutes
Synopsis: A divorced couple come together and travel to Bali to try to prevent their madly in love daughter from making the same mistake they think they made 25 years ago.
Source: Fotogramas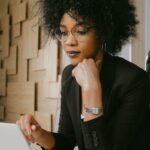 Camila Luna is a writer at Gossipify, where she covers the latest movies and television series. With a passion for all things entertainment, Camila brings her unique perspective to her writing and offers readers an inside look at the industry. Camila is a graduate from the University of California, Los Angeles (UCLA) with a degree in English and is also a avid movie watcher.