The new film by Alice Winocour takes us to a Paris in full assimilation of the terrorist attack in the Bataclan with Virginie Efira as the protagonist.
This 'Memories of Paris', the process of assimilation of a victim of a terrorist attack that is not, but is, the Bataclan, coincides on the billboard, with another similar story, 'One year, one night', by Isaki Lacuesta, which he does cite to the terrible attack in the Parisian premises, where this healing process is more confined to the off-screen of the city, unlike in Alice Winecour's film. After 'Próxima', where the astronaut played by Eva Green discovered that there was a void in her life when facing the immense void of space, the French director it also turns the character of Virginie Efira into an absorbed, frightened and dwarfed traveler by an immense and unexplored place that is Parisa metropolis that after the emotional shock appears as a place as unknown as the Milky Way was in 'Próxima'.
'Memories of Paris' follows Efira trying to reconstruct what happened in the terrorist attack she survived as if she were an amnesiac detective in a thriller. Or someone so lost in no longer comfortable territory like Harrison Ford from Roman Polanski's 'Frenético', whose City of Light of yesterday was an oppressive Hell that treated him as a foreign element. All this conversion of a drama about self-improvement, which ends up falling into somewhat self-indulgent self-help, into a mystery film where the protagonist gradually remembers what happened and fitting the pieces together is the best of Winecour's feature film. He does not manage to make those sequences in which Paris is a limitless, alien place, and in which this traumatized survivor walks as determined as she is scared in search of an answer to hate and fear, to be the model for the rest of the film, quite topical. in his love story and in his tearful encounter with the victims and their families. Despite this, 'Memories of Paris' is an estimable title that could well form a double bill, not with Isaki Lacuesta's film, but with 'Somewhere in memory' (Mike Binder, 2007), where the wounded New Yorker Played by Adam Sandler, he navigated the echoes of 9/11.
For victims of the evil of others and their own
​
DATA SHEET
Address: Alice Winocour Distribution: Virginie Efira, Benoît Magimel, Grégoire Colin, Maya Sansa, Amadou Mbow Country: France Year: 2022 Release date: 11–11-2022 Gender: Drama Script: Jean-Stéphane Bron, Marcia Romano, Alice Winocour Duration: 105 minutes
Synopsis: One Saturday night in the fall, Mia is caught up in a terrorist attack at a Parisian bistro. Three months later, unable to resume her life and remembering only fragments of that night, Ella Mia decides to investigate her memories to find a way back to happiness.
Source: Fotogramas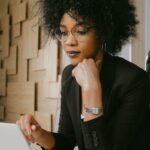 Camila Luna is a writer at Gossipify, where she covers the latest movies and television series. With a passion for all things entertainment, Camila brings her unique perspective to her writing and offers readers an inside look at the industry. Camila is a graduate from the University of California, Los Angeles (UCLA) with a degree in English and is also a avid movie watcher.