To rediscover a classic from a new perspective: the Mexican director triumphs with his free and political adaptation of Carlo Collodi's story.
It is not surprising that Guillermo del Toro has put his name in the title of 'Pinocchio': it is, unmistakably, a film in harmony with its film universe. The adaptation of Carlo Collodi's story from 1883 is, as other of his films like 'Pan's Labyrinth' or 'The Shape of Water' were before it, a tale between fantasy and terror that speaks of loss, misunderstanding and death through a being classified as monstrous by an intolerant and authoritarian society that persecutes him simply for being different. The Mexican director's version moves away from previous adaptations of the wooden boy to offer a new social and political context: Fascist Italy in the 1930s. Thus, Del Toro turns disobedience into the central quality of the protagonist's journey, not because it is a rebellious and rude teenager who must learn the value of good sense (as in the original text), but as a free being who seeks love in times of hate and refuses to submit to unfair systems that turn cruelty and lies into his main weapon.
The fascination around the character seems to have grown in recent years. Beyond Disney's iconic 1940 animated classic, in 2019 we had a remarkable and disturbing adaptation by Matteo Garrone and in 2022 the infamous live-action remake of Walt Disney Pictures directed by Robert Zemeckis has premiered on Disney+. Between the sweetness of certain moments of the animated classic and the disturbing quality of Garrone's neorealist story, Guillermo del Toro's 'Pinocchio' finds a balance for viewers of all ages without abandoning the most macabre moments in history, nor political criticism. The context in which it is set is not a simple scenario on which to place the story: Italian fascism is the backbone of the darkest part of history, from the appearance of Benito Mussolini to the conversion of the circus into a weapon of political propaganda. Also with the addition of a narrative plot in an academy for child soldiers that strengthens another of the pillars of the film: the relationships between parents and children. In this version of the story, what moves the protagonist is the desire to be loved and accepted by society, yes, but above all by his father.
On the other hand, 'Pinocchio' shines with a unique aesthetic personality, which shines through in the original design of the protagonist (Pinocchio is no longer an adorable wooden boy, but the result of a drunken carpenter's angry night work; his appearance is unfinished, imperfect) and the beautiful landscapes worked down to the smallest detail. The film is a feat of stop motion that reaches new heights of expressiveness thanks to the work as co-director of Mark Gustafson, a true master of handmade animation, and the decision to seek realism with the use of photography and lighting. Like Geppetto himself, del Toro and his team have managed to bring inanimate objects to life with such mastery that we forget we're looking at plastic figurines. His musical facet may not be as emblematic as his images or his characters, but the film is a triumphant reinvention.
To rediscover a classic from a new perspective
DATA SHEET
Address: Guillermo del Toro and Mark Gustafson Country: USA Year: 2022 Release date: 25–11-2022 Gender: drama, fantastic Script: Guillermo del Toro, Patrick McHale (based on the story by Carlo Collodi) Duration: 117 min.
Synopsis: During the rise of fascism in Mussolini's Italy, a wooden boy magically resurrected struggles to live up to his father's expectations.
Source: Fotogramas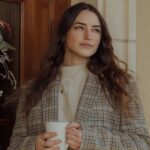 Emily Jhon is a product and service reviewer at Gossipify, known for her honest evaluations and thorough analysis. With a background in marketing and consumer research, she offers valuable insights to readers. She has been writing for Gossipify for several years and has a degree in Marketing and Consumer Research from the University of Oxford.