The Idol's first reviews were negative after its premiere at the Cannes Film Festival
The Idol barely debuted, but already gave what to talk about. The series produced by Abel Tesfaye (The Weeknd) beside Sam Levinson (in euphoria) had the first two episodes shown at the Cannes Film Festival and received negative reviews.
The author of the hit "Blinding Lights" lives a club owner and self-help guru who dates a pop star, played by Lily-Rose Depp. jenniefrom the k-pop group BLACKPINKalso participates in The Idol and will make her debut as an actress.
Despite the star-studded cast, the Variety (via NME) stated that the series plays with "a sordid male fantasy" that "perpetuates the myth that pop stars are voiceless corporate puppets in the creation of their own image." The publication further highlighted the "controversial nature" of the series, with "masturbation with ice cubes and revenge porn with fluids on Depp's face".
After 12 reviews from expert critics, The Idol It has a 17% approval rating on Rotten Tomatoes. The public will be able to form their opinion about the production on June 4, when the series premieres on HBO and HBO Max.
Source: Rollingstone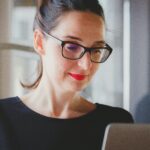 Emma Jack is a writer at Gossipify, covering fashion, beauty, lifestyle, and pop culture trends. She stays current on the latest trends and offers readers up-to-date information on what's hot in the industry. With a background in fashion journalism from Parsons School of Design, she offers a unique perspective and analysis of current trends.