Bruce Willis disease also affects his daughter
It has been over a year since then Bruce Willis announced that he was ending his career. Unfortunately, the reason for this choice is related to her health. The actor then revealing suffer from aphasia. A disease caused by damage to the brain that causes a communication disorder. His condition had also worsened last February. His disease is progressing to frontotemporal dementia.
Following this announcement, several personalities and relatives of the actor have since spoken. John Travolta had sent him a touching message on Instagram. While his ex-girlfriend Demi Moore had unveiled a video of Bruce Willis for her birthday. And more recently, it is Arnold Schwarzenegger who paid his respects there.
However, perhaps the most moving message will remain that of Tallulah Willis, daughter of the interpreter of John McClane and Demi Moore. The latter had the opportunity to write a long and beautiful essay vogue. a writing extremely personal in which Tallulah Willis offers insights into her life and the impact of Bruce Willis' diagnosis.
A long ordeal for Tallulah Willis
If he starts talking about his youth, his relationship with the media and his nine years of therapy, Tallulah Willis arrives later about her father's illness. He then explains that she didn't wait for the first diagnoses to notice changes in his father's behavior. But within his family, we justified the of him"lack of reactions"from old action movie footage.
I've known for a long time that something was wrong. It started with a kind of vague lack of response, which the family attributed to typical Hollywood hearing loss: "You need to speak louder! Die Hard damaged Daddy's ears."
The more dramatic comes later, as Tallulah Wills admits thought she was the problem. That her father was no longer interested in herwhich, moreover, did not think "not nice enough for my mother".
Subsequently, this lack of reaction has spread. And sometimes I took it personally. He had two children with my stepmother, Emma Heming Willis, and I thought he wasn't interested in me anymore. While that couldn't be further from the truth, my teenage brain racked itself with miscalculations: I'm not pretty enough for my mom, I'm not interesting enough for my dad.
A moving testimony for which we can only feel empathy. Tallulah Willis then goes on to confess that she has dealt with the decline of Bruce Willis with her"a mixture of avoidance and denial, of which (she) is not proud"It seems obvious that it is not easy for a child to handle such a situation. But Tallulah Willis adds to this her own psychological issues of many years: "The truth is that I myself was too ill to deal with it".
This touching click
We then learn that she got sober in her 20s, she has been in pain for four years of anorexiaand was admitted at the age of 25 to a center for cure depression which lasted from his teenage years (at age 11 he discovered hate messages about his physique on the Internet). After years of suffering, and after being diagnosed with ADHDhe says he is much better today.
As far as Bruce Willis' illness is concerned, Tallulah Willis therefore stayed a long time impassive in the face of the situation. But one clickoccurred in the summer of 2021 at a wedding, forced her to "deal with it."
The father of the bride gave an emotional speech. I suddenly realized that I would never have this moment, that I would never see my father talk about me at my wedding. I was devastated. I left the dining table, went outside and broke down crying in a bush.
From all this ordeal, Tallulah Willis keeps something positive. And this is perhaps what touches most in her text. "He always knows who I am and lights up when I walk into the roomshe writes before concluding about her feeling that she has found a way forward. By being present for his father. But also her niece Louetta, daughter of her older sister Rumer.
It's a unique and special time for my family and I'm thrilled to be here for it.
Source: Cine Serie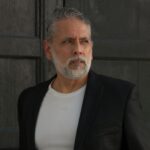 Ray Ortiz is a journalist at Gossipify, known for his coverage of trending news and current events. He is committed to providing readers with accurate and unbiased reporting, and is respected for his ability to keep readers informed on the latest news and issues.