In an interview with "Conversa com Bial" this Tuesday (6), singer of Blur and Gorillaz revealed limited relationship with technology: "first attack"
Damon Albarn is the guest of today's Conversa com Bial, 6. On the show, he talks about the group's eighth studio album, Cracker Island, released this year – and about the criticism present in the title track, which illustrates the use of tools such as Auto-Tune to correct voices and AI. Speaking on the subject, the musician shared his concern with the so-called intelligent technology, and that, as a precaution, he himself does not use a cell phone:
"I don't have a cell phone, I'm trying to stay out of this, which is the first AI application in our lives. I see everything on a tablet […]. I have networks in my name that are managed by the manager and the record company, but I am not involved with anything there" he says damon in an interview with Pedro Bial.
For the musician, member of gorillaz and also frontman of blur, the technology would have "ran out of control":
"Now we're flooded with AI versions of everybody. It feels like a tsunami, and I think it's gotten out of hand, and maybe the machines have created consciousness and are starting the first strike, turning us into AI versions of ourselves."
Despite criticisms of the technology, many of the clips from gorillaz are made in digital animations and Albarn explains that around 200 designers are needed to make their clips, in a "handmade" and unique way, in the midst of so much technology. In addition, it also tells about the immersive experience to promote the release of the song "Skinny Ape", where the members were projected playing in Times Square, New York, and Piccadilly Circus, London.
damon tells the idea behind the new album, the songs tell a story, each one tells a part like the chapters of a book, which the reader wants to know the ending "I always try to make records, I don't think about singles. At the end of the day, being able to listen to the record in one sitting is what interests me the most", he says.
With artistic direction by Mônica Almeida, 'Conversa com Bial' airs on TV Globo from Monday to Friday, after 'Jornal da Globo'. The program is also shown on Globo's international channel and simulcast on Globo Play. The interviews can also be followed in the 'Conversa com Bial' podcast, available on Globoplay or on any audio platform.
Source: Rollingstone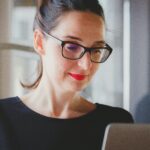 Emma Jack is a writer at Gossipify, covering fashion, beauty, lifestyle, and pop culture trends. She stays current on the latest trends and offers readers up-to-date information on what's hot in the industry. With a background in fashion journalism from Parsons School of Design, she offers a unique perspective and analysis of current trends.