If you remember, in the first trailer for Morbius a very short sequence is shown in which the main character played by Jared Leto passes in front of a mural of Spider-Man coated with inscription 'murderer', o'murderer'.
There was no trace of this sequence-like many others shown in the film's trailer-and the CinemaBlend portal contacted director Daniel Espinosa to ask him about the scene obviously not included in the film's final editing. The director's response was somewhat curious, left between justifying himself and putting his hands on:
"That image is only in the trailer, I as the director am just handling the film. As a fan, I vary in opinion and thinking about it, but since I didn't put it there – because it's not in the movie – and I didn't even put it in the trailer, if I comment on it I would as a fan. However, as a director, I can be accused of knowing something. Something I don't know, do you understand what I mean? If I know anything, I can tell you, but it's not my idea. I want to be honest and responsible but I can't because I don't have this idea. "
Espinosa's words – though not openly – tell us how much production of Morbius is influenced by commercial dynamics even before the creative. One of the main criticisms given to the film is that it seems to have made it with the compelling need to show – before anything else – various links and hints to other films in Sony's Spider-Man Universe and to a lesser extent in Marvel Cinematic Universe. The short sequence in which the mural of Spider-Manon a par with the skyscraper of Oscorp seen in the trailer, it seems to be in fact a presence entered by force from upstairs to point out to the public the links toWall climber. In other words, a choice that results from the almost obvious desire to lean on the cinematographic universe of reference, but instead it is appropriate to focus on the level of creativity and make a film that will stand on its own two feet.
Morbius is led by Daniel Espinosa with screenplay written by Matt Sazama At Burk Sharpless,. Below you can read the official summary of the movie:
One of Marvel's most mysterious and haunted characters, anti-hero Michael Morbius, arrives on the big screen played by Academy Award®-winning actor Jared Leto. Infected with a rare and dangerous blood disease, determined to save anyone destined to suffer his own fate, Dr. tried. Morbius made a desperate bet. What seems like a success at first turns out to be a potentially more dangerous cure than the disease itself.
In the cast we will see Jared Leto in the role of the protagonist, Tyrese Gibson, Matt Smith, Adria Arjona, Jared Harris, Al Madrigal At Michael Keatonthat the latter takes on the role of Adrian Toomeso vulturea character he has already played Marvel Cinematic Universe. Morbius this will be the third film to belong to the newborn cinematic universe Sony of characters with the Marvel brand, now officially known as Sony's Spider-Man Universe (SSU).
The film arrived in Italian theaters starting with March 31, 2022.
Source: CinemaBlend
Source: Red Capes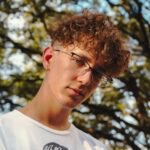 Benjamin Smith is a fashion journalist and author at Gossipify, known for his coverage of the latest fashion trends and industry insights. He writes about clothing, shoes, accessories, and runway shows, providing in-depth analysis and unique perspectives. He's respected for his ability to spot emerging designers and trends, and for providing practical fashion advice to readers.