Dune Sound Editors Reveal Bizarre Tricks to Bring Planet Arrakis to Life
Dune (2021), adaptation of the work of Frank Herbert for the cinema, drew attention for the details. In the soundtrack, peculiar objects were used to bring the planet Arrakis to life, according to the editors. Mark Mangini and Theo Green revealed to the newspaper The New York Times (via F5).
Discover some of the team's tricks Dune:
Cereal
One of the challenges was walking through the sandy terrain of the place. To represent the spice – valuable hallucinogenic item found in the soil – mangini and Green needed to find the right sound in the characters' footsteps. The editors then threw cereal on the floor and captured the noise made by boots going over the food.
See this photo on Instagram

A post shared by DUNE (@dunemovie)
Hammer
to simulate the thumper – instrument used to summon sandworms – the team needed to combine cutting-edge technology with classic tools. The editors buried an aquatic microphone (hydrophone) in the sand and hit the spot with a hammer.
In addition, they recorded "surface sound to record actual impact noise," Magini explained. Check out:
Condom
Sandworms gained prominence in the dissemination of Dune. Imposing and gigantic, the creatures occupy the planet from arrakis and are constant threats to the characters. To translate the danger into the sounds, the duo sought a bizarre solution: wrap the microphone in a condom and drag it through the sand.

Source: Atrevida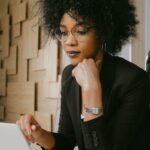 Camila Luna is a writer at Gossipify, where she covers the latest movies and television series. With a passion for all things entertainment, Camila brings her unique perspective to her writing and offers readers an inside look at the industry. Camila is a graduate from the University of California, Los Angeles (UCLA) with a degree in English and is also a avid movie watcher.