Rumor, expected. And finally it happened: Soda Stereo played with Coldplay at the Monumental. Yes, on the British band's penultimate date in Argentina, Charly Alberti and Zeta Bosio took the stage to the delight of the entire state.
After the surprise of seeing Tini Stoessel lead the way, many people dreamed of seeing Charly and Zeta on River again. And there were reasons to believe it.
The first, of course, is that since its inception, Coldplay included "De Música Ligera" among its songs, as a way to honor and return the affection of Argentines.
And this Monday they went further: guitar on their shoulders, Chris Martin announced the presence of two very special guests. And it all exploded when the cameras caught Soda's drummer and bassist.
What nobody expected was that in addition to "De Música Ligera", they would do another song. And it was neither more nor less than "American blinds".
To top off the match, with the whole stadium on fire and singing for Soda, Zeta and Charly remained on stage during Yellow, with Zeta on bass and Alberti on tambourine.
Now the big question is whether today, Tuesday 8, they will say they are present again. Or if there will be any new surprises at Coldplay's last concert in Argentina.
Source: Qmusica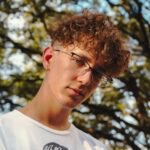 Benjamin Smith is a fashion journalist and author at Gossipify, known for his coverage of the latest fashion trends and industry insights. He writes about clothing, shoes, accessories, and runway shows, providing in-depth analysis and unique perspectives. He's respected for his ability to spot emerging designers and trends, and for providing practical fashion advice to readers.