Plaion Picturesa leading manufacturer and distributor of digital entertainment products, is pleased to announce the acquisition of 11 new films to be released soon within its extensive lineup.
To begin with, one of the most anticipated films of 2023, the trailer recorded more than 9 million views in less than two weeks of its release, becoming a trending topic on Twitter, Facebook and all social media: Winnie The Pooh – Blood and Honey, live action horror reimagining of AA Milne's classic children's book, with its protagonists, Pooh and Piglet, as bloodthirsty as audiences have ever seen.
Another notable title is Scary 2, horror written and directed by Damien Leone, a film that became a real case at the US box office thanks to word of mouth and the endorsement of genre masters like Stephen King. The excitement surrounding the film was such that fans asked the Academy to submit it to possible candidates for the 2023 Oscars, which the production did then.
quiet nightan adrenaline-pumping action film, enters the catalog and marks the great return of Hong Kong director John Woo (hunting, Salaries, Mission: Impossible IIamong others) who will direct actors Joel Kinnaman (The Suicide Squad: Suicide mission) and Kid Cudi, known for X – A sexy horror story and for Don't look up. In the film, after the death of his young son, a father enters the criminal world to avenge him.
From Producers Sam Raimi (Evil Dead, Drag Me to Hell, Doctor Strange in the Multiverse of Madness) and Roy Lee (IT, Doctor Sleep, Don't Worry Darling) will also come Boy Kills World,an action thriller set in a dystopian world starring Bill Skarsgård (The Divergent Series: Allegiant, Atomic Blonde, IT) as the protagonist.
Orphan: First Kill, a psychological horror-thriller, prequel to the cult orphan of 2009, directed by William Brent Bell (the man)which as in the first film, will keep the audience in suspense between intrigues, subterfuges and hidden truths from the first to the last second.
haunted heart is an intriguing romantic thriller, directed by Academy Award-winning director Fernando Trueba. Played by Matt Dillon (The House That Jack Built) and Aida Folch (The Artist and the Model).
Among other acquisitions of Plaion Pictures, from different genres, we add: the teenage ensemble comedy camp, the adrenaline-pumping war action Wolfhoundthe thriller-horror Old manthe apocalyptic horror zombie Project Legion and the suspenseful action thriller fate.
Source: Press Release
Source: Red Capes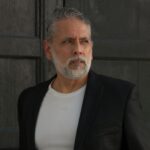 Ray Ortiz is a journalist at Gossipify, known for his coverage of trending news and current events. He is committed to providing readers with accurate and unbiased reporting, and is respected for his ability to keep readers informed on the latest news and issues.