The happiness for the triumph of the Argentine national team in the World Cup is total. Not only in Argentina: also in different parts of the planet it was celebrated. However, not everyone liked the triumph of Messi and company so well. Or rather, the celebration of victory.
That's what happened to Maluma, who like so many other artists celebrated the World Cup won by Argentina, but his reaction was not well received by some Colombians.
It all started when Maluma was recorded, watching the definition by penalty shootout of the match between Argentina and France and crise wildlyjumping for happiness and even jumping in a pool with clothes and all.
The video was shared on social media and it didn't take long for those who began to blame the singer for such happiness.
There were, of course, those who challenged him to be just as happy when the Colombian team steps onto the pitch. And there was no lack of those who accused him of being "Argentinian".
Source: Qmusica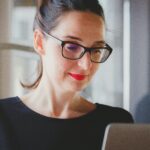 Emma Jack is a writer at Gossipify, covering fashion, beauty, lifestyle, and pop culture trends. She stays current on the latest trends and offers readers up-to-date information on what's hot in the industry. With a background in fashion journalism from Parsons School of Design, she offers a unique perspective and analysis of current trends.