Blunted Vato is warming up with "777", his new single. And in which he had the collaboration of producer Bruno LC.
"777" is about a trap – rkt reminiscent of night, smoke, cars and fast lives, a union of different genres that create the old-new-school sound. A piece of Gs to dance, twerk, glow in the dark and turn up the sound well inside and outside the parking lot.
It is, at the same time, a track full of influences from the great classics of reggaeton and rap, samples of Cosculluela and 50 CENT make the introduction and make you dance quickly with Blunted Vato
With a powerful and energetic letter that transmits its strong characteristics and a solid production of Bruno LC, "777" is positioned as one of the singles with the greatest projection of the artist.
The theme music video is directed by Jota Sibilla and presents everyone with the exact moment right before going to a party in true Y2K style.
Source: Qmusica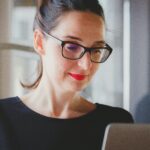 Emma Jack is a writer at Gossipify, covering fashion, beauty, lifestyle, and pop culture trends. She stays current on the latest trends and offers readers up-to-date information on what's hot in the industry. With a background in fashion journalism from Parsons School of Design, she offers a unique perspective and analysis of current trends. Emma has been writing for Gossipify for several years and is known for her in-depth coverage of the industry.