One day after an extremist attacked writer Salman Rushdie, "Harry Potter" creator JK Rowling received a public death threat from another Iranian supporter on Twitter.
The threat was made in response to a post from Rowling expressing her horror at Rushdie's assault.
A user identified as Meer Asif Aziz, who in his Twitter bio describes himself as a "student, social activist, political activist and research activist", posted to the writer: "Don't worry, you're next."
Rowling publicly asked Twitter to step in, asking TwitterSupport, "Any chance of support?" But Aziz's threat remained in the air. You also described Hadi Matar, the man arrested for the Rushdie attack, as a "revolutionary Shiite fighter".
Faced with Twitter's lack of initiative, Rowling contacted the police.
She also thanked her followers for the messages of support: "To all who sent messages of support: thank you. The police are involved (and have been involved in other threats)."
On Friday (3/12), Salman Rushdie was stabbed about 15 times at a conference in upstate New York, where he allegedly spoke about freedom of expression. Rushdie's agent revealed overnight that the perpetrator is in danger of losing the use of one eye, has suffered nerve damage in the arm and liver.
One of the greatest writers of his generation and known for his libertarian positions, Rushdie has been persecuted by the Iranian authorities for blasphemy since the publication of "The Satanic Verses" in 1988, a fantasy novel considered offensive to Muhammad and the Islamic faith.
At the time of the book's publication, Ayatollah Khomeini, then leader of Iran, issued a fatwa (a religious edict) against the writer, condemning him to death. With the fatwa, it would be the obligation of Muslims to kill him by seeing him in public. In addition, a reward of over $ 3 million was offered to anyone who took their own life.
As a result, Rushdie spent nearly ten years under police protection and living in hiding. But, over time, he began to ease his fear of death, also participating in films, series and even clips-such as "The Ground Beneath Her Feet" by the U2 band.
More recently, he was the subject and host of the series "Curb Your Enthusiasm", which throughout its ninth season, which aired in 2017, satirized the fatwa against the writer.
.@TwitterSupport any possibility of support? pic.twitter.com/AoeCzmTKaU

– JK Rowling (@jk_rowling) August 13, 2022
Source: Terra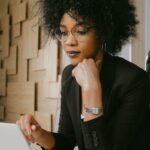 Camila Luna is a writer at Gossipify, where she covers the latest movies and television series. With a passion for all things entertainment, Camila brings her unique perspective to her writing and offers readers an inside look at the industry. Camila is a graduate from the University of California, Los Angeles (UCLA) with a degree in English and is also a avid movie watcher.