Actress and comedian Claudia Jimenez, who died this Saturday (8/20) at the age of 63, has always been very discreet in her personal life, but has had challenging love affairs.
The longest lasting relationship was with personal trainer Stella Torreão. But this wasn't her only experience with women.
"Stella was not the first. I had already dated others. It's just that they are known people, and I can't name names so as not to unmask them. But I only frequented these," he told columnist Monica Bergamo, of Folha de S. Paulo. . , four years ago.
Claudia lived with the staff until her death, even after the two were no longer a couple. "I usually say that our separation didn't work out. She's like that in my life, and I'm into her, that the only part we don't live in is the erotic," she said.
In the interview, one of the few in which she talked about her personal life, she also claimed that she never "hid" her sexuality. "I never hid anything. There was no mention of this topic [homossexualidade], but my friends used to frequent my house and my mother treated them very well. All normal. I never thought it was a problem, a difference. She was part of me, "she explained.
But he wasn't just dating women. "I decided to give it a try. I had sex with a lot of male magic. I was experiencing what I didn't experience as a teenager," she said, of how she exploited the fame brought by her work at the Globe.
After ten years of discreet marriage to Stella Torreão, Claudia ended up in gossip magazines for dating a young soap opera heartthrob.
Between April and October 2008, the actress had an affair with the heartthrob Rodrigo Phavanello, her partner in the telenovela "Sete Pecados", of which she made a lot of talk in the press – mainly due to the widespread prejudice towards Claudia. She was 18 years older, she had never been the standard beauty and she still had a reputation as a lesbian.
"She has always been with a woman, always, all her life. I think I was her first man. I was extremely in love with her," he said in a 2018 interview.
"I threw up everything, I was doing a seven o'clock soap opera, the relationship leaked to the media and the cable broke on the weaker side. And the weaker side was mine. She was already Claudia Jimenez and I was early career. I also suffered prejudices within my family, it was something that no one understood, but the important thing is that I went there until the end, it was an incredible exchange that has been in my life and I am sure in his too. ".
At the end of this relationship, Claudia and Stella reunited.
The two best-known loves of the actress's life have posted tributes on social media.
"Ciccio, you came to this Earth and became one of the most amazing human beings I have ever met! You have wonderfully accomplished your mission by bringing your joy and making us laugh," Rodrigo wrote along with a video with scenes from "Seven Sins. ", in which Claudia lived an angel. "Now you have become an angel," he added.
Stella Torreão said goodbye with a message about their lifelong partnership.
"Today is not her birthday. I just come to say that she feeds me, in every way, protects me, loves me, values ​​me and saves me! Believe me, I don't know what I did to deserve such a wonderful person, in my life, "he wrote about a selection of photos. And in the caption she added: "Claudia, love of my life, I would do it all over again! You have done much more for me. 'Where are we, my love'".
Source: Terra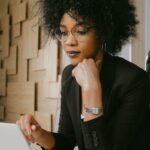 Camila Luna is a writer at Gossipify, where she covers the latest movies and television series. With a passion for all things entertainment, Camila brings her unique perspective to her writing and offers readers an inside look at the industry. Camila is a graduate from the University of California, Los Angeles (UCLA) with a degree in English and is also a avid movie watcher.