The action, filed in 2021 by the journalist, aimed at the recognition of employment relationships
The journalist Rachel Sheherazade48 years old, he won the SBT for the second time after suing the former broadcaster for labor rights and moral damages in 2021. The sentence was handed down by the magistrates of the 14th college of the Regional Labor Court and the rapporteur Raquel Gabbai de Oliveira agreed with the first judge's point of view on the situation.
Rachel was an anchor for SBT Brasil from 2011 to 2020 and went to court to acknowledge her relationship with CLT even though she was hired as a legal entity.
In the initial request, the reporter asked that the broadcaster be ordered to pay a total of approximately R $ 20 million. At first, however, the Court found that the total value of the case was about R $ 4 million, entailing compensation for non-pecuniary damage in the amount of R $ 500 thousand, the payment of the 13th salary, holidays, differences. wages, profit sharing, among other values.
"The way the work was done was a way that there is no way to remove the framework in the third article of the CLT. So, despite all the formalities of hiring legal persons, it is true that the evidence produced has shown exactly this, in the context of the facts, there was a relationship of truth. […] I fully ratify my voting proposal ", said the judge, during the meeting held at a distance.
Case reviewer Davi Furtado Meirelles followed the speaker and recalled the speech Silvio Santos gave to the former employee at the 2017 Press Trophy. At the time, the SBT owner said: "You were hired to read the news, you weren't hired to give your opinion. If you want to do politics, buy a television, go do it yourself, not here. I called you to continue with your beauty, with your voice, to read the news on teleprompter. It was not for you to give your opinion. "
The judge classified the incident as embarrassing and said he deserved compensation. Last vote of the session, judge Francisco Ferreira Jorge Neto agrees with the two colleagues and stressed that Brazil is "a sexist country".
Wanted by the report, Rachel Sheherazade's lawyer, André Fróes de Aguilar, said the channel could appeal the decision and said the trial still has "a long way to go".
Source: Terra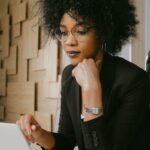 Camila Luna is a writer at Gossipify, where she covers the latest movies and television series. With a passion for all things entertainment, Camila brings her unique perspective to her writing and offers readers an inside look at the industry. Camila is a graduate from the University of California, Los Angeles (UCLA) with a degree in English and is also a avid movie watcher.