The screenwriter Elisio Lopes Jr, who worked on the screenplay for the film "Medida Provisoria", by Lázaro Ramos, will make his first soap opera for Globo. He has joined the team for the creation of the text "Amor Perfeito", where he will work with the authors Duca Rachid and Julio Fischer.
"Amor Perfeito" was developed to replace "Mar do Sertão" at 18:00.
The plot takes place in a fictional city in Minas Gerais over the span of eight years. It will begin in 1934 and will continue until 1942. The story will follow the saga of a boy who grew up in a monastery to find his mother.
The inspiration is the Spanish classic "Marcelino Bread and Wine", a 1953 work by José María Sánchez Silva that became a highly successful children's film in 1955.
The telenovela will be directed by André Câmara, who had previously worked with Duke Rachid in "Orfãos da Terra".
Source: Terra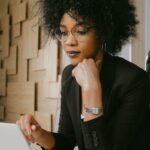 Camila Luna is a writer at Gossipify, where she covers the latest movies and television series. With a passion for all things entertainment, Camila brings her unique perspective to her writing and offers readers an inside look at the industry. Camila is a graduate from the University of California, Los Angeles (UCLA) with a degree in English and is also a avid movie watcher.