The venture is part of the Deluxe version of the new album 'Capital Initial 4.0', which will be released in November
This Friday, 23, the partnership of Initial capital with Victor Kley on the classic song "First Errors". The meeting is part of the band's 4.0 project, which has already produced an acclaimed performance on the World Stage of Rock in Rio 2022, a visual album and a grand tour that will reach 12 Brazilian cities.
By the way, the "Capital Inicial 4.0" project continues to surprise the fans of one of the biggest rock bands in the country. The new single, with business by Vitor Kley, is one of the bonus tracks that the group saved for the release of Deluxe from the album.
"I had heard Vitor Kley on the streets before, he had already caught my attention and I even used Shazam to find out who this beautiful song came from. Soon after I was already aware of him, we met at the airport boarding. We toured the US and he was going to the Latin Grammys, I told him, "I love your music! I hope our paths cross and we can do something together. "I thought his voice and atmosphere fit perfectly with" First Mistakes. "I invited him and he enthusiastically embraced the project from the very first call. It was a complete involvement. Having him with us was a privilege, he is a dear ", Dino account.
Vitor Kley reflects on the opportunities with Capital Initial
Honored and delighted with the invitation, Vitor Kley shared what it was like to meet Capital Inicial. Also, he recounted what his reaction was to him when he received the news that he would sing a song so important to his story of him:
"The invitation came when I met Dinho during the trip to the Latin Grammys. We had already met quickly and he was very loving. Dinho talked to me and said 'Man, we have to do something', I pretended to be natural and he said "Let's do it!", but deep down I was super excited, happy. I remember when the music came, I celebrated a lot. "First Mistakes" has a special value for me and my family, we celebrated, we also toasted to dinner. The joy was great when it was confirmed. During the rehearsal I gave some ideas, I played the song my way, as I could think of, and I saw that they liked it a lot. They accepted some of the suggestions and it is It was a great joy. My brother is back vibrating in the car. I was very honored, I didn't expect it to be. I feel totally inside, which I think is important in a project like this. "
Finally, it is worth mentioning Starting capital 4.0 (luxury) arrives on digital platforms on November 11 with 6 extra tracks.
+The best content in your email for free. Choose your favorite Earth Newsletter. Click here!
Source: Terra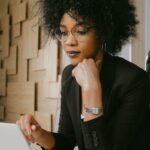 Camila Luna is a writer at Gossipify, where she covers the latest movies and television series. With a passion for all things entertainment, Camila brings her unique perspective to her writing and offers readers an inside look at the industry. Camila is a graduate from the University of California, Los Angeles (UCLA) with a degree in English and is also a avid movie watcher.