Five days after promising to win the trust of Twitter users with his uncompromising defense of the truth, Elon Musk seems to have freaked out, to the point of receiving several criticisms for spreading fake news and booing racists and extremists. His posts in the last few hours have been denied by CNN, the Anti-Defamation League and even by his followers on the platform. And in the midst of it, he found time to attack Apple.
The day started with a lying post aimed at CNN.
The richest man in the world posted a fake report with a CNN logo attributing to the channel the accusation that "Elon Musk may threaten freedom of expression on Twitter by literally allowing people to speak freely".
The news network countered by noting that "the headline has never appeared on CNN." He did even more. Making fun of fake news, CNN created art mimicking Twitter's warning about violating disinformation rules and put a fake news stamp on Musk's post.
The irony is even greater, because Musk himself has said that he will no longer accept parody accounts on Twitter that are not clearly marked as such. "Moving forward, any Twitter user who engages in impersonation without clearly specifying 'parody' will be permanently suspended," he said earlier this month.
If the warning were serious, Musk would have to be permanently suspended from Twitter, as the original source of the image was a parody website and not CNN itself.
Musk's response to the controversy was to write "Lmaoooo" (laughing a lot) as a comment.
Following the fake news, Musk posted photos of guns and beer cans, which were allegedly on his bedside, followed by a drawing of Pepe the Frog, a cartoon character appropriated by white supremacists to convey racist sentiments. and anti-Semites. -Nazis in the United States.
The succession of images sparked criticism from the Anti-Defamation League. Oren Seagal, vice president of the organization that defends Jews in the United States, pointed out that the design serves as a whistle for extremists. "The fact that he's posting this in this time of growing hate on his platform is an indication that he's not really taking this seriously," Segal told Deadline.
He also finds it hard to believe when Musk pretends to ignore the context of what he's posting.
"In the context of a platform where we see hate, racism, anti-Semitism growing… These tweets raise serious questions about whether he cares about these issues," he concluded.
And entering the afternoon, Musk started a fight with Tim Cook, CEO of Apple, accusing the company of wanting to censor Twitter, ceasing to invest in advertising on the platform.
It didn't stay there. Musk accused Cook of even considering pulling the app from the Apple Store. And then he continued to attack Apple.
The Twitter owner closed out the "productive" day by threatening to publish a dossier on the "suppression of freedom of expression," allegedly exposing the company's former board of directors' discussions about initiatives to prevent the proliferation of fake news on the platform, during the pandemic. "The public deserves to know what really happened…," he added, not caring about the aftermath of the Twitter hack itself.
Lmooooo

— Elon Musk (@elonmusk) November 28, 2022
My bedside table pic.twitter.com/sIdRYJcLTK

— Elon Musk (@elonmusk) November 28, 2022
And there it was.

The veil has completely lifted.

Elon went full alt-right, 4chan, white power, Pepe the Frog hate symbolism.

We all knew it…but now we have the receipts to back it up 🧾

—HNDRX (@TheHndrx) November 28, 2022
What's going on here @tim_cook🇧🇷

— Elon Musk (@elonmusk) November 28, 2022
Apple has also threatened to ban Twitter from its App Store, but won't tell us why

— Elon Musk (@elonmusk) November 28, 2022
Did you know that Apple charges a secret 30% tax on everything you buy through the App Store? https://t.co/LGkPZ4EYcz

— Elon Musk (@elonmusk) November 28, 2022
— Elon Musk (@elonmusk) November 28, 2022
The Twitter Files on the Suppression of Free Speech will soon be posted on Twitter itself. The public deserves to know what really happened…

— Elon Musk (@elonmusk) November 28, 2022
🇧🇷The best content in your email for free. Choose your favorite Terra newsletter. Click here!
Source: Terra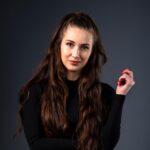 Amanda Larkin is a celebrity journalist at Gossipify, known for her in-depth interviews and unique perspectives on the entertainment industry. She covers celebrity news and gossip, providing readers with engaging and informative content, and understanding of the inner workings of the industry. She's respected for keeping readers up to date with the latest trends and providing a fresh perspective on the celebrity world.