Julia Holcomb, who was 16 at the time, accuses the singer of committing sexual assaults against her; case was revealed in December
Steven Tylersinger of aerosmithwas formally indicted for sexually abusing a teenage girl in the 1970s. Julia Holcomb, who was 16 at the time, accuses the singer of sexual assault against her and claims she was forced to have an abortion..
The victim, who is now 65, also accuses the singer of having drugged her to obtain the protection of the teenager to travel on tour with the artist. The case was revealed in December last year.
The 74-year-old artist has not revealed his identity, according to the Daily Mail. Documents filed with the court state that he was allegedly named an "unidentified defendant". However, quotes from his autobiography about the relationship are included in the process. Julia is seeking compensation, which has not been disclosed, and a judgment against the singer.
Source: Terra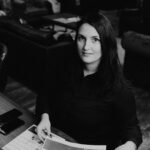 I am Amanda Gans, a motivated and ambitious professional in the news writing industry. With over five years of experience in this field, I have developed an eye for detail and an ability to craft stories that captivate readers. I currently write for Gossipify, where I specialize in beauty & celebrities news. My passion lies with exploring the world of beauty through writing, interviewing experts and developing articles that are both informative and entertaining.