Disagreements between Melody's family and singer Anitta continue
The father of funky McMelody decided to send a message to Annita following his loss at the Grammys, this Sunday (7). MC Belinho took the opportunity to pin the international singer, who already has a controversial history of problems with her family.
In a comment to a posted photo of Anitta on the 2023 Grammys red carpet, Melody's father wrote: "It's a shame, but rest assured Melody will win in his honor."
By the way, it's worth mentioning that Melody's career began after she went viral with her "falsetti", sky-high notes. Later, with her career more established than hers, the singer started releasing remixes/covers of previously released songs including Anitta's hits.
After years of being a fan of the singer, Melody met Anitta in 2015, during the Minhas Prêmios Nick. At the time, Melody lamented, "I wanted him to sing with me, he didn't pay much attention to me, he didn't even record a song with me."
In 2017, Melody blocked Anitta after she was barred from the Latin Grammy, an award for which she was recently nominated. "Maybe it's her lack of humility, isn't it. I'm a fan even though she's a bitch and always manages to take me lightly. The world turns, dear", wrote Melody on her social media.
Since then, most of the funk singer's disagreements with the Grammy-nominated Brazilian are allegedly due to unauthorized re-recordings of her hits.
Source: Terra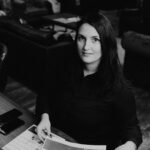 I am Amanda Gans, a motivated and ambitious professional in the news writing industry. With over five years of experience in this field, I have developed an eye for detail and an ability to craft stories that captivate readers. I currently write for Gossipify, where I specialize in beauty & celebrities news. My passion lies with exploring the world of beauty through writing, interviewing experts and developing articles that are both informative and entertaining.