Shakira's visit to New York was a huge success, because in addition to her appearance on Jimmy Fallon's show, she was recognized for breaking 10 Guinness records. However, the singer was she was caught crying to a famous chocolate factory where she went with her children.
The Colombian went to the M&M'S World store located in Time Square, where a paparazzi caught her crying and looking distressed.
On March 15 in the "Mamarazzi" podcast, Spanish journalists Laura Fa and Lorena Vázquez, who followed the controversy of Shakira, Piqué and Clara Chía in time, revealed the alleged reason why the artist had cried.
"They are not tears for Pique," said Laura Fa, assuring that they were caused by "worried about his father's health".
Additionally, they referenced the statement the "Monotónía" singer made on "The Tonight Show with Jimmy Fallon" as she shared that thanks to the song "BZRP music session #53" she realized she didn't have "fans out there, but a bunch of women who have been through the same thing and put up with as many problems as I have."
"When Shakira explains that she's 'put up with so much shit…' it's not just the shit… she's throwing at Pique, it's the shit… she's putting on the Treasury, on your father's health and at the worst time of your life. life, your husband, your partner, the father of your children decides to leave the boss to flirt with a 23-year-old girl who is not at fault, but throws a temper tantrum," Laura Fa said on the podcast.
"It was a tense moment for her because of everything she's been going through lately, but it was just that moment very shockedI was with the kids and I was surrounded by a large number of paparazzi"added Lorena Vázquez.
According to 'Mamarazzi' headlines, press and fans of the Colombian broke security regulations in New York to catch a glimpse of her.
"When his brother (spoke) about the harassment they receive in Spain from the press, he will have to remember forever this weekend what he experienced in New York. People who break all safety rules, even behavior throwing himself over (her) to touch her, I have seen her very shocked. In Spain they respect him a lot," said Lorena.
Shakira and her children's visit to New York
The Colombian music star visited 'The Big Apple' with her children and inseparable brother Tonino Mebarak for four days.
On Saturday night, March 11, they attended an NHL game at the UBS Arena, where he was photographed with celebrity anchor Carson Daly, an image that sparked romance rumors.
Additionally, she went out for dinner in Manhattan with Milan and Sasha, as well as the aforementioned visit to the M&M'S World store, where she was caught crying.
Source: univision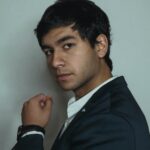 Jason Root is a writer at Gossipify, known for his in-depth coverage of famous people in entertainment, sports, and politics. He has a passion for uncovering the stories behind the headlines and bringing readers an inside look at the lives of the famous. He has been writing for Gossipify for several years and has a degree in Journalism from UC Berkeley.