Tributes to the well-known actor, especially on television, have been many.
Last Friday, March 17, actor Lance Reddick died at the age of 60. Reddick was present in the minds of many for 'The Wire', but he had also gained recognition among the youngest through his presence in the John Wick saga. In a few hours the memories and messages of his professional colleagues flooded the networks a few days after the premiere of 'John Wick 4'.
Reddick played Charon in the franchise led by Keanu Reeves and died of natural causes as confirmed by his representative (via Deadline). "Lance will be greatly missed," his publicist, Mia Hansen, said in a statement. "Please respect the privacy of his family at this time."
Wendell Pierce, who starred with Reddick in 'The Wire,' said of his friend and co-star:
A man of great strength and grace. As talented as a musician as an actor. The epitome of the class. A sudden, unexpected and acute pain for our artistic family. Unimaginable suffering for his personal family and loved ones. Good luck my friend. You left your mark here. RIP.
Director James Gunn also paid tribute to Reddick, describing him as "an incredibly nice guy and an incredibly talented actor."
His Fringe co-star Kirk Acevodo, tweeted: "I worked with Lance on 'OZ' and then on 'Fringe'. Too many stories and good times with Lance. We will miss you terribly. Jesus took him very soon. He rest in peace friend.
Ben Stiller wrote about Reddick's time working with his late mother, Anne Meara, on the play "Afterplay." He said on Twitter: "Lance Reddick was a beautiful and compelling actor. And a wonderful person. He worked with my mother Anne Meara on her play 'Afterplay', playing Raziel, the grim reaper and waiter. He was exquisite in that and all. what he did". He added, "Nothing is lost" with a heart emoji.
Reddick had been in the middle of a press tour for the fourth John Wick movie, due out next week. In addition to 'The Wire' and 'John Wick,' Reddick had recurring roles on 'Fringe,' 'Bosch,' 'Oz,' and 'Lost.' He was also set to star as Zeus in the upcoming Disney+ series, 'Percy Jackson and the Olympians,' and was expected to reprise his role as Charon, the concierge at the Continental Hotel's New York City establishment, for 'Ballerina,' the John Wick spin-off starring Ana de Armas. The Cuban also said goodbye to her partner through an Instagram story: "It was an absolute pleasure and honor to have met you and work with you. Rest in peace dear Lance. Thank you for your kindness."

Source: Fotogramas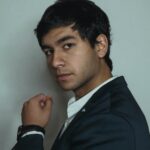 Jason Root is a writer at Gossipify, known for his in-depth coverage of famous people in entertainment, sports, and politics. He has a passion for uncovering the stories behind the headlines and bringing readers an inside look at the lives of the famous. He has been writing for Gossipify for several years and has a degree in Journalism from UC Berkeley.