The song is part of the album 'Face'
after BTS extension announce a break in June last year, Jimin released his first solo song. Free me pt. two arrived on streaming platforms this Friday the 17th.
The song is part of the album Face, which will be released in its entirety on March 24th. In an interview with Consequence, the former member of the k-pop group said:
"This is the last track on the record, the last emotion we want to convey to the listener. It's a very intense song, so I wanted to announce 'Jimin's solo' in an impactful way."
Source: Terra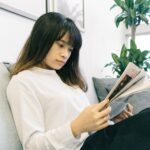 Ashley Fitzgerald is a journalist and author at Gossipify, known for her coverage of famous people and their lives. She writes about a wide range of topics, including celebrities, influencers, social media stars, and public figures. Her articles are known for their in-depth analysis and unique perspective. She is respected for her ability to keep readers up to date with the latest news and trends of the famous people.