Lincoln Lau speaks out on Gabi Martins' comments and makes a very serious allegation against the former BBB: Check it out!
Lincoln Lau spoke on social media after Gabi Martins, the influencer's ex-girlfriend, exposed the assault committed during their relationship.
Lincoln began by saying: "I don't want to continue talking about this case anymore, I'm in a lot of pain and people make jokes and gossip based on their thoughts, histories, situations and facts to sell and make money off the suffering of others."
"I won't explain any situation, or the reason, nothing, everyone knows what he says, what he says and is responsible for what he says. I know the real reason. And no one will know about me"continued the influencer.
Lincoln's charge:
He concluded the rant by making his accusations against the former BBB: "Why doesn't she say that she attacked me three times during arguments, calling me by every possible name? I never called her names, I never touched her", completed.
Source: Terra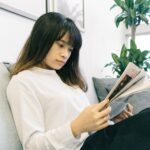 Ashley Fitzgerald is a journalist and author at Gossipify, known for her coverage of famous people and their lives. She writes about a wide range of topics, including celebrities, influencers, social media stars, and public figures. Her articles are known for their in-depth analysis and unique perspective. She is respected for her ability to keep readers up to date with the latest news and trends of the famous people.