______________________________
The Desperate Housewives star gave birth to her only son, Santiago, when she was 43 years old. Late pregnancy and long-awaited motherhood, according to Longoria herself, completely changed her life.
I used to be the center of the universe for myself. Therefore, making all the decisions based on me, my needs and my desires was much more difficult than now, when my son became this center. Now I can very easily say "no" to many things, she said in a candid interview on the show "Who is talking to Chris Wallace?".
Describing what a mother she is to her son, the actress stated:
I am a disciplinarian and in that sense a very tough mother. I stick to a strict schedule and sleep schedule. And no candy! True, if you really want, then you can have one – no more.
Longoria added that, like any modern child, Santiago is very interested in gadgets. Therefore, a strictly defined time is allocated for games on the iPad, which cannot be changed either by tears or persuasion. Another rule that a 4-year-old boy must strictly follow is to always clean up after himself.
He cooks food with me. And every time he ate, he has to carry his plate to the sink. And clean up after yourself. We call it space clearing. Of course he hates it. However, he does it with great love – I see it.
Recall that Eva Longoria gave birth to her first child from Mexican television mogul José Boston, whom she married in 2016. Eva walked down the aisle in a dress designed by her best friend, Victoria Beckham. Santiao was born two years later. This summer the boy will be 5 years old.
Source: Hellomagazine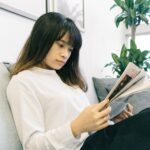 Ashley Fitzgerald is a journalist and author at Gossipify, known for her coverage of famous people and their lives. She writes about a wide range of topics, including celebrities, influencers, social media stars, and public figures. Her articles are known for their in-depth analysis and unique perspective. She is respected for her ability to keep readers up to date with the latest news and trends of the famous people.