President Luiz Inácio Lula da Silva met Chis Martin, lead singer of Coldplay, this Thursday afternoon (23/3). He and First Lady Janja da Silva won a guitar autographed by all band members.
On Twitter, the politician shared a photo next to the singer. According to the president, they talked about the environment, the protection of the Amazon, the fight against hunger, sustainability and other topics. Coldplay are committed to the environmental agenda, touring as sustainably as possible. They even gave out tickets to fans who came up with ways to go to concerts with less carbon footprint.
Lula also joked that he won "a guitar and not a bracelet". In a video posted by Janja, also on Twitter, the president appears to be 'giving a straw' to the guitar.
The band uses thousands of electronic bracelets in their shows, which sparkle and form a real light show. However, the production and the artists themselves had to ask the Brazilians to return the items after the shows. In a "return and recycling ranking", São Paulo was ranked worst.
The meeting took place in Rio de Janeiro, where Lula is about to sign a decree amending the Rouanet Law. Chris Martin attended the meeting accompanied by representatives of the NGO Global Citizen, dedicated to ending extreme poverty. He and the band Coldplay will perform in the capital Rio de Janeiro on the 25th, 26th and 28th of this month.
And this meeting with the right to even a drop of my love @LulaOficial? #Coldplay pic.twitter.com/CFJCjI7PZE

— Janja Lula Silva (@JanjaLula) March 23, 2023
Meeting with Chris Martin and representatives of the NGO Global Citizen. Let's talk about the environment and the protection of the Amazon. I have a guitar, not a bracelet.

📸: @ricardostuckert pic.twitter.com/X751SmlkLD

— Lula (@LulaOficial) March 23, 2023
Source: Terra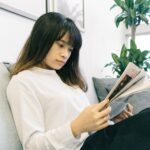 Ashley Fitzgerald is a journalist and author at Gossipify, known for her coverage of famous people and their lives. She writes about a wide range of topics, including celebrities, influencers, social media stars, and public figures. Her articles are known for their in-depth analysis and unique perspective. She is respected for her ability to keep readers up to date with the latest news and trends of the famous people.