Who really is Prometheus? Where is it from? And how does it relate to the murder that happened where he was found? These are the questions that animate the characters and viewers of TF1's new fantasy series with Odile Vuillimin, Fantine Hardouin, Marie-José Croze and Thomas Juanet.
To carry out the investigation, Elisa, played by Camille Lou, is supported by Elias, a young police inspector, played by the actor Sammy Segir, who has come a long way from Michou d'Aubert and his mother Neil, and who recently did. Name for himself in the series They Were 10, Syndrome E and Sentinels.
While TF1 airs episodes 3 and 4 of Prometheus this evening, Sammy Segir told us what he liked about the series, as another that combines the polar and the fantastic, about his collaboration with Camille Lu and what lies ahead for his character in the series. The rest of the series. And for us he returned to his previous filming, namely Pascal Lauger.
AlloCiné: What attracted you to the script of Prometheus and the role of Elias?
Sammy Segir: I think I wanted to play a policeman. I think it's my first time playing a policeman on screen, I liked the idea. And then in the series, the police duo works well. I didn't know Camille Lou, but even when it was written, I found this male-female duo interesting to play because they both have their issues.
It became even more interesting on the set, because we got to know each other with Camille. He immediately stuck between us. He made me discover the region because he lived not too far from where we were shooting, so that was great.
The fantasy side of the story, which we still see very little of in France, was that a motivation for you as well?
And really. This bet was fantastic, I personally have never seen it in France. And I find it very powerful. The authors were able to combine the investigation, in which my character is a little more present, and the real elements of fantasy. Already on paper, it made you want to.
And do you have the feeling that the time has come when fantasy was no longer reserved for the Anglo-Saxons, and that France was no longer afraid to venture into it, even if we know that it is often a matter of means?
Yes, it was time. But during the filming of "Prometheus" I didn't have the impression that we had colossal facilities, I hope the producer doesn't mind that (laughs). In fact, all this is know-how and was on the set with Christophe Campo, who dedicated me very well.
I was a bit apprehensive about the investigative side, I was afraid it would be repetitive, that we would basically be there to report on the progress of the case and repeat the facts that we had already seen, but not really at all. I did not have such an impression during the filming and I hope it will be felt on the screen as well.
In the first few episodes, Elise and Elias form a tight duo as they move in the same direction to find out how Prometheus is connected to the murder of Leah Wasser. But because of the episodes, tension will start between them. How excited are you for what's next for your character in the rest of the series?
Elias will grow with the episodes, both in his relationship with Elisha and in his investigation. She sees that her colleague is a bit too personal compared to her sister and that she doesn't listen much to her colleagues.
Prometheus' powers generate several special effects and stunts. Do you wish Elijah didn't have a little muscular face with Prometheus so he could do stunts?
A little (laughs). But on one of the first days of shooting, Fantine had an accident and it changed the whole work plan. So I tell myself that if I have such a problem, I will be very panicked (laughs). Special effects, green screen sequences, doing stunts have a fantastic part, it's always thrilling and exciting. I've done stunts on other projects, but there I knew it wasn't the score to play with Elijah.
The ending of the series is quite open and we know that the writers want a season 2. Are you ready to re-engage?
Yes, without hesitation.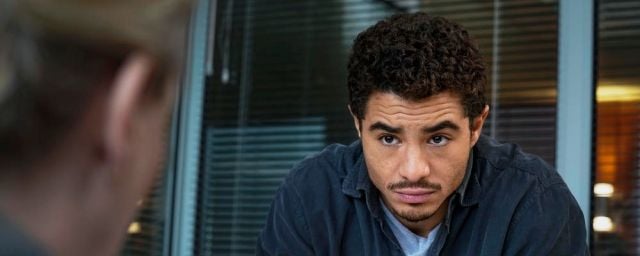 Last year, we saw you in Syndrom E on TF1, which didn't work as well as we would have liked given the quality of the series. How do you analyze this semi-failure? Do you think the series was perhaps too dark, too extreme for the TF1 audience?
I didn't analyze it as a failure because I knew it was one of the first major projects that director Lord de Butler had set his heart on. And when I saw the finished product, I said to myself that it was definitely legit for the French series. Filming in Canada, Morocco, we rarely see this in French TV series. And there was a real thriller atmosphere and a bit of fantasy.
But, unfortunately, chess happens. We can put all our heart into it, all the money we want, if there is no time, we can't do anything.
You were in charge Pascal Lauger in They were 10. What memories do you have from this shoot and collaboration with him?
It's still a good experience. I didn't know Pascal and I think it must have been difficult for him to manage ten actors on set every day. You have to like the actors (laughs). But it was a great experience, we filmed in Guadeloupe, we stayed there for four months.
And I was interested in revisiting the Agatha Christie slasher mode that I read in school. And it was great for me to play with Samuel Le Bihan, Romane Boehringer, Manon Azem. Pascal really brought his touch, his world. He gave me a lot of information on the set. Slasher, horror is definitely his thing.
The second season of Sentinels will begin filming in April. Are you going to step back as Jibril?
Yes, we are going to shoot this season from September. And the topic will usually be Ukraine. I don't have much information at the moment, I haven't read anything. In principle, I think we will find the same group of characters, but I don't know if everyone will join.
Do you have any other projects you can tell us about?
I shot Meurtres sur la Côte Fleurie for France 3 with Nicolas Gobb. It was very cool. I'm still playing a cop in this TV movie, but it's a different kind of cop, different from Prometheus.
You had great success in cinema with Neuilly sa mère in 2008. Want to get back to pure comedy?
Why not. A lot of comedies are coming out in France, but I haven't had many suggestions in this genre, to be honest. Why not, I'm still open to anything.
Source: Allocine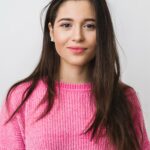 Rose James is a Gossipify movie and series reviewer known for her in-depth analysis and unique perspective on the latest releases. With a background in film studies, she provides engaging and informative reviews, and keeps readers up to date with industry trends and emerging talents.