After leaking Twitter devalued 50%, Elon Musk announced a plan to force users to pay to access one of the platform's most popular features. The owner of the social network has revealed that, starting in April, only verified accounts will appear in the recommendations of "For You", the current history of users.
"Starting April 15, only verified accounts will be eligible for For You recommendations," Musk wrote on Twitter. "This is the only way to deal with swarms of bots. Otherwise, it's a losing battle. Voting in polls will require verification for the same reason."
The "For You" timeline launched in January, giving users the ability to view popular tweets from users they don't follow.
Twitter first launched verified accounts in 2009 to identify celebrities, politicians, businesses, brands, news organizations, and other "public interest" accounts. The company has not previously charged for verification.
Last week, Elon already informed that verified accounts without Twitter Blue will have their blue badge removed. The announcement was made last Thursday evening (23/3) via an official Twitter profile. The removal will start from April 1st. Users who want to keep their verification will have to pay for Twitter Blue.
Despite these changes to individual profiles, accounts of organisations, companies, government bodies or non-governmental institutions will not be affected for the time being. However, these accounts must apply to receive a specific verified badge.
With the launch of Twitter Blue, only subscribers will be able to claim the blue badge. According to the company's website, the social network will not accept new verification requests according to the old criteria.
When announcing the new service in November 2022, Elon Musk said the paid plan offers other benefits as well. These include: prioritizing replies, mentions, and searches, the ability to post long videos and audio, and decreasing the amount of ads.
Musk's verification policy has raised concerns about disinformation on the site, as virtually anyone willing to pay the price can attempt to impersonate a public figure under the guise of verification. However, Twitter has taken steps to prevent this by reviewing Twitter Blue accounts before granting verification.
Twitter Blue subscriptions are paid monthly or annually, starting at $8/month or $84/year in available countries. More than a few streaming platforms.
Source: Terra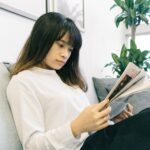 Ashley Fitzgerald is a journalist and author at Gossipify, known for her coverage of famous people and their lives. She writes about a wide range of topics, including celebrities, influencers, social media stars, and public figures. Her articles are known for their in-depth analysis and unique perspective. She is respected for her ability to keep readers up to date with the latest news and trends of the famous people.