The only biological daughter of rapper Eminem tries herself in the fashion world. On the air of her author's podcast "Just a Little Shady", the girl announced that she was launching her own casual clothing brand. Later, Hayley posted a short video on her personal blog, giving subscribers an idea of ​​her new business. In the clip, she emphasized that she had been working on the project for over a year.
I wanted to make sure that everything we release was not only extremely comfortable and cute, but also suitable for everyday wear," she said, noting that she didn't want her clothes to "look like merch."
Hailey has described herself as a "violent perfectionist" and admitted that she spoke with dozens of suppliers before finding the perfect match for her brand. The debut collection will include basic sweatshirts, t-shirts, joggers and caps in neutral colors: brown, black, white and cream. Prices for things will vary from 33 to 63 dollars (about 2500-5000 rubles).
According to Page Six, Hayley Jade Scott filed a trademark application last summer. And in addition to advances in her career, happy changes have come in the girl's personal life. In February, she announced her engagement to her boyfriend Evan McClintock, and already in May, the bride and groom celebrated their upcoming wedding surrounded by their closest friends. By the way, the fans did not notice the famous father of Hailey in the photo from the holiday.
In addition to his native Hayley Jade, Eminem has two adopted daughters – Alaina and Whitney. Haley was born on December 25, 1995 from the artist's relationship with his ex-wife Kimberly Ann Scott, whom he repeatedly mentioned in his work.
Source: Hellomagazine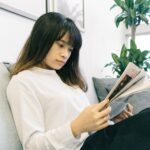 Ashley Fitzgerald is a journalist and author at Gossipify, known for her coverage of famous people and their lives. She writes about a wide range of topics, including celebrities, influencers, social media stars, and public figures. Her articles are known for their in-depth analysis and unique perspective. She is respected for her ability to keep readers up to date with the latest news and trends of the famous people.