The mother of actor Jefferson Machado, who was found dead after going missing for four months, has revealed her son was "deceived" before he died.
On May 24, authorities found the 44-year-old actor's remains inside a trunk buried on an estate west of Rio de Janeiro, Brazil.
"Jefferson was brutally murdered by jealous, evil and, of course, unscrupulous people," Cintia Hilsendeger, a friend of the interpreter, said in an Instagram post.
Jefferson Machado's mother denounces her son's fraud
The South American country's Civil Police have not confirmed the motive or who the perpetrators of the crime are, however, Jefferson Machado's mother spoke.
In an interview with Leo Dias, from the Metrópoles outlet, Mrs. Maria das Dores stated that the possible perpetrators of the homicide deceived the artist with promises of making a melodrama on the local TV Globo channel.
"He was fine, attending classes and working as an actor at RecordTV, but he had the dream of doing a soap opera at (TV) Globo," he explained.
She pointed out that her son "spent years studying" but suddenly "got into a conversation" "with people who promised him a job" at the famous station.
"He believed in these fake friends who made him believe that he would make it, even taking money (from Machado), they deceived him, they completely deceived him. (He) died thinking he was going to join (TV) Globo," he said.
Maria das Dores revealed that shortly before she no longer heard from him, Jefferson told him that he was willing to start recording the supposed project.
"(He) was told that he would be participating in the next telenovela, he would be participating in February. It was a complete farce, I said to him, "Son, this is not going to work, they can't do it, who is this guy to do it?" he said.
"He replied that he had friends and that they would, thinking that someone inside would help. (…) They have been promising for three and a half years that they could facilitate a faster entry to (TV) Globo and Jefferson fell into the trap," he said.
Regarding the goal of those who allegedly defrauded Machado, his mother said, "They killed 'Jeff' to keep a house, a car and a labor lawsuit he was supposed to win, they found 'a goose that laid the golden eggs.' ».
Jefferson Machado's mother says they replaced the deed
According to Ms. Maria das Dores, Jefferson Machado disappeared on January 23 of this year. From that moment, she claims, someone contacted her impersonating the actor.
"From that day, he started communicating only through WhatsApp and I usually didn't talk to him there, he always called me. Then he started making excuses not to call, he talked about work, which he never did," she shared.
"I also noticed typos. Jefferson had good Portuguese, he wrote very well. He never stopped calling me for any work. Then came the death of the dog, then I understood," he added.
The outlet reports that Maria das Dores realized her son was missing when she discovered the dogs she was supposed to have had been abandoned and that one of them had died.
"Then I realized, 'Where's Jefferson?' He loved these puppies, they were the most important thing in his life. He stopped buying food to give them first and stopped going to the south (where his family lives) because he had no one to drop them off," he argued.
According to her, the police are already working to identify those responsible for her son's death. "There are three or four suspects, they are under investigation, these people must be arrested," he demanded.
On May 25, Jornal O Dia announced that Jefferson Machado will be buried on Saturday afternoon, May 27, in a cemetery in the city of Ararangúa, Santa Catarina, where he was born.
Source: univision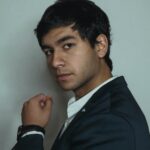 Jason Root is a writer at Gossipify, known for his in-depth coverage of famous people in entertainment, sports, and politics. He has a passion for uncovering the stories behind the headlines and bringing readers an inside look at the lives of the famous. He has been writing for Gossipify for several years and has a degree in Journalism from UC Berkeley.