Damn! The reason for the end of the relationship between Luan Santana and Izabela Cunha comes to light and the fans are surprised by the reason
The end of the relationship Luan Santana with Izabela Cunha shocked many fans of the singer, as the two were very much in love. Now fans suspect what is the reason for the separation of the couple.
But now the reason for the break has come to light. According to information from the newspaper 'Extra', the two broke up because the country singer ended up reconnecting with his ex-girlfriend, Jade Magalhães, with whom he was engaged. The two spent 12 years together, with different comings and goings.
Luan Santana talks about his ex girlfriend:
Also according to the newspaper, the two have always been in contact, but never post anything on social media, so as not to arouse indiscretions. It is worth mentioning that Luan recently mentioned her ex in an interview.
"I follow her on Instagram, I follow what she does. I don't talk to her, but I wanted to talk. I would have no problem meeting her, talking to her. now she has left me alone", he said.
Source: Terra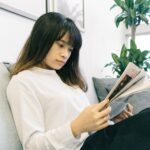 Ashley Fitzgerald is a journalist and author at Gossipify, known for her coverage of famous people and their lives. She writes about a wide range of topics, including celebrities, influencers, social media stars, and public figures. Her articles are known for their in-depth analysis and unique perspective. She is respected for her ability to keep readers up to date with the latest news and trends of the famous people.