Fans often criticize Selena Gomez because of her looks. Not so long ago, Internet users discussed her entry to the Golden Globe Awards. Judging by the latest comments, the star has learned to calmly respond to close attention to her body. In a new interview with Wondermind, the singer spoke about her popularity and relationships with Nicola Peltz and Brooklyn Beckham.
When people go through what we go through—when they get so much attention—I always think about the time when I'm anxious, stressed, or wondering what people think of me. And it always drives me crazy," she began.
Nicola supported her friend, adding that a lot of attention from fans also greatly affects their life with Brooklyn.
I definitely get anxiety and I think that's something I really struggle with. I just can not read the comments, — said the model.
Selena then talked about how important it is to surround yourself with "people who are like-minded, but love you even more for who you are." Gomez turned to Peltz and noted that this is what she appreciates in their friendship.
The best moments are when you don't have to do anything. You can just be with the people you love and that makes me so happy, but I'm also such a homebody," Nicola encouraged her.
Selena Gomez recently attended a Beyoncé concert in Paris. She was instantly surrounded by fans and loyal fans, nearly causing a stampede. The performer could not restrain herself and started yelling at a man. Presumably he was a security guard. Eyewitnesses suggest that the situation occurred due to the fact that he rudely pushed the fan.
Source: Hellomagazine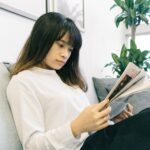 Ashley Fitzgerald is a journalist and author at Gossipify, known for her coverage of famous people and their lives. She writes about a wide range of topics, including celebrities, influencers, social media stars, and public figures. Her articles are known for their in-depth analysis and unique perspective. She is respected for her ability to keep readers up to date with the latest news and trends of the famous people.