Evelyn Beltrán, the girlfriend of Toni Costa, surprised her followers on Instagram by sharing a series of photos showing how she looked physically not long ago.
The Mexican 'influencer', who has not hidden that she resorts to cosmetic surgery to look exactly as she wants, clarified the reason why she decided to remember her previous appearance.
This is what Tony Costa's girlfriend used to look like
This September 18, the content creator uploaded eight old snapshots to her feed on the aforementioned social network in which she appears in full body.
Evelyn Beltran accompanied the postcards with a lengthy message in which, first of all, she explained what it was like before and why she feels grateful for it.
"That girl in the pictures is me. A few years ago… A woman who didn't take care of herself, a woman who lived without dreams and only day by day because of the comfort that surrounded me," he declared.
"This woman is no more, but I remember her fondly because thanks to her I was able to get up from where I was and decided to do many things and improve myself in every way," he added.
In her letter, secondly, she clarified when she chose to radically change.
"A lot of people see who I am today, but the way you feel, that's how I felt, until I decided to take care of myself and start with myself: I let go of everything that didn't make me happy and I respected myself," she explained. .
"And look, today I have everything I dreamed of, more or less, for me that is what fully fulfills me (now). The road has never been easy, but I fight every day to succeed and more than anything else, to be happy," he added.
Finally, his partner Toni Costa, who had little Alaïa with Adamari López, issued a recommendation for all who read this.
"Don't let anyone tell you how to live your life, let them criticize you because if they do, you're doing something right or you're where you want to be," he said.
"It's never too late to start achieving everything you've always dreamed of. It starts with you," she concluded before placing a red rose emoji.
In the comments section, several of Beltrán's fans expressed their empathy. "You were and are beautiful," said a young woman.
"But, you look beautiful and natural. Even when overweight, many women feel empowered, it's all about their attitude," and "You're the best version of yourself," other fans told her.
Toni Costa has yet to respond with words to his partner's 'post', but did give it a 'Like', showing his unwavering support.
Evelyn Beltran submitted to a touch on her face
Prior to this post, on September 13, the model announced that she went to a specialist to lift just "the tip of her nose."
"It was done with hyaluronic acid filler only. I liked it," she explained after stressing that she did not undergo surgery.
Source: univision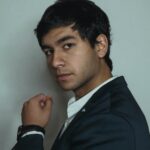 Jason Root is a writer at Gossipify, known for his in-depth coverage of famous people in entertainment, sports, and politics. He has a passion for uncovering the stories behind the headlines and bringing readers an inside look at the lives of the famous. He has been writing for Gossipify for several years and has a degree in Journalism from UC Berkeley.