Find out the details of what will happen to Fred and Marcos in the final part of "Women in Love"
Fred (Pedro Furtado) will have a tragic ending Women in love. In the final stretch of the soap opera Globo will end up making a terrible impression on the plot.
The boy will fall into Doris's trap (Regiane Alves), who will ally with Raquel's ex-husband (Elena Ranaldi). He will tell Fred that Carlinhos (Daniele Zettel) wants to talk to him and will lure him into the car.
Once there, the young man will only see Marcos (Dan Stulbach) in the car, but you will get stuck. The bad guy will put a gun to the student's forehead and handcuff him.
Tragic ending
Without scruples, Dan Stulbach's character will call his ex-wife and demand to meet her at a specific time. Marcos will accelerate the car and threaten a collision.
To try to save himself, Fred will take the wheel and try to deviate from the path, but he will lose control and the vehicle will fall off a cliff. They will both die.
Source: Terra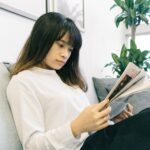 Ashley Fitzgerald is a journalist and author at Gossipify, known for her coverage of famous people and their lives. She writes about a wide range of topics, including celebrities, influencers, social media stars, and public figures. Her articles are known for their in-depth analysis and unique perspective. She is respected for her ability to keep readers up to date with the latest news and trends of the famous people.