Ana Hickmann shared the story with her fans through the official Instagram channel. Check the testimony.
Ana Hickmann moved his followers when he spoke about the moments spent with his son, Alexandre Júnior, in the last hours. The boy, just 9 years old, witnessed the start of the argument which then ended with the attack of his father, Alexandre Correa, against his mother.
"I must say that today was a beautiful day. Together with my son, for the first time we managed to smile a little. The days are very difficult, but this mother here is fighting", began Ana.
The presenter also revealed an emotional attitude on the part of her son. "Today, in my son's prayer, he asked his father in heaven to help his mother solve all her problems. I have more than one son, I have an angel in my life. And it fills me with joy to follow," he written .
Ana, who would have been investigated by TV Globo, reiterated that he will not give up the fight. "I'm not superwoman. But I wanted to say that I won't let my guard down. Thank you so much for all your support," she concluded.
ALEXANDRE CORREA WILL BE INVESTIGED FOR VIOLENCE AGAINST HIS SON
According to information contained in the police report, Alexandre Júnior ran out of the kitchen after the couple began to raise their voices. Due to the presence of the boy in the room, the entrepreneur will also be investigated for violence against his son..
"It is important to underline this: violence against women in the presence of their children is violence against sons and daughters," explained the public prosecutor Valeria Scarance in an interview with UOL.
According to Scarance, the Statute of childhood and adolescence can be used…
Related Articles
Ana Hickmann shows photos with her son in her first statement after the attack; the boy witnessed his parents' discussion
Ana Hickmann takes definitive action against Alexandre Correa after the attacks. Understand!
Virginia reveals a radical attitude on the photos with her daughters after new controversies: 'It breaks my heart'
Mingau's daughter, from Ultraje a Rigor, reveals a delicate moment and intervenes 70 days after her father was shot in the head
Ana Hickmann misses the program one day after commenting on the attack live and Record reveals whether the reason was her husband's violence
Source: Terra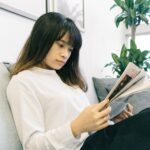 Ashley Fitzgerald is a journalist and author at Gossipify, known for her coverage of famous people and their lives. She writes about a wide range of topics, including celebrities, influencers, social media stars, and public figures. Her articles are known for their in-depth analysis and unique perspective. She is respected for her ability to keep readers up to date with the latest news and trends of the famous people.