In a fierce dispute, newcomer "Elvis" and blockbuster "Top Gun: Maverick" arrived this Sunday (6/26) technically linked as the most viewed weekend movies in the US and Canada. Both have grossed $ 30.5 million at the box office, according to a preliminary Comscore poll, and the ranking order will only be determined by Monday's recount.
"Elvis" opened above expectations, considering the $ 25.7 million theatrical release of the latest rock biopic – "Rocketman," about Elton John.
Audiences loved it, rating it with an A- on CinemaScore. Critics' ratings, according to Rotten Tomatoes, were slightly less enthusiastic, with a 78% approval rating for director Baz Luhrmann's version of Elvis Presley's life.
Overseas, Warner Bros. production raised $ 20 million from its first markets for a global start of $ 50.5 million. The UK and Australia were the most sought after countries for the film, with $ 4.7 million in tickets sold each. The launch in Brazil, on the other hand, will only take place on 14 July.
"Top Gun: Maverick" is definitely a phenomenon. This weekend, she completed a month in theaters and continues to fly high at the box office. And not just in the United States. There was also another $ 44.5 million in overseas takings, coming from 65 different markets in the past three days alone. This leads to a historic and never-before-seen billing in actor Tom Cruise's career.
The sequel to "Top Gun" became the second Hollywood release to exceed $ 500 million at home since the start of the pandemic. Sunday hit a nationwide total of $ 521.7 million, behind only one other phenomenon: "Spider-Man: No Homecoming," which grossed $ 804.7 million in North America.
Paramount's production also surpassed the coveted $ 1 billion worldwide box office, making it the first work by Tom Cruise to reach that number.
The most interesting thing is that the two leaders weren't the only ones with great performances. At issue 3, "Jurassic World: Dominion" sold $ 26.4 million tickets, surpassing the $ 300 million mark in North America, with Sunday's total of $ 302.8 million.
Thanks to international earnings – which include a generous $ 114 million from China, where other films have not been released – Universal Pictures' dinosaurs are already approaching $ 750 million at the worldwide box office.
The premiere of "The Black Telephone" secured 4th place with an estimated opening of $ 23.4 million, also better than expected. Universal's horror, directed by Scott Derrickson ("Doctor Strange"), pleased critics with an 87% score on Rotten Tomatoes. In addition, it added another $ 12.4 million in 45 markets for a global start of $ 35.9 million. But the Brazilian public will still have to wait almost a month to check it: the national launch is scheduled for 21 July.
The Top 5 is completed with the only disappointment of the week: Disney and Pixar's "Year of Light", which lost 65% of the audience in its second weekend in theaters.
In the past three days, animation has grossed $ 17.7 million, a rare drop for a Pixar film, surpassed only by "The Two Brothers: A Fantastic Journey," released in March 2020, just as theaters began to close due to the pandemic, with a 72% drop in its second weekend in theaters.
The national total for "Lightyear" is $ 88.8 million after ten days, while the world total is $ 152.4 million.
Extremists celebrate the poor result as proof of the defeat of the opera's "gay agenda": one character is lesbian and kisses in the film.
But the reason for the lower-than-expected performance has nothing to do with the seal. Cartoons are simply not the champions they were before the pandemic.
As disappointing as it may seem, the ten-day takings of "Lightyear" are practically the same as "Encanto", a celebration of a heterosexual family with great reproductive capacity, all along its path last year. Winner of the 2022 Oscar, "Enchant" grossed $ 90 million in North America – $ 1.2 million more than the two weekends of "Lightyear" – and was the highest-grossing animated film of the year. 2021.
"Lightyear" is also this year's second biggest animated hit, after "Mean Guys," with $ 95 million in the US and Canada, which is expected to be surpassed next weekend.
The reasons for the decline in cartoon box offices are the lack of vaccination in children and the fear of families to take their children indoors such as cinemas. Not surprisingly, subscriptions to the Disney streaming platform have skyrocketed and are already starting to get closer to Netflix.
Source: Terra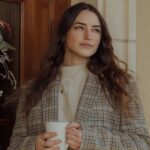 Emily Jhon is a product and service reviewer at Gossipify, known for her honest evaluations and thorough analysis. With a background in marketing and consumer research, she offers valuable insights to readers. She has been writing for Gossipify for several years and has a degree in Marketing and Consumer Research from the University of Oxford.