A car manufactured by Elon Musk's firm was the trigger for the relationship between George Clooney and the owner of Tesla to stop going smoothly.
That George Clooney is passionate about cars, like the good millionaire he is, should not surprise anyone. Hence When Tesla launched the Tesla Roadster, its first 100% electric model, Uncle Clooney did not hesitate to be one of the lucky few to get one. The design was presented on July 19, 2006 in Santa Monica (California) before only 350 people and a most exclusive waiting list was opened in which George was ranked fifth.
In 2008, and after two years of waiting, George Clooney received the keys (and the car, obviously) and he dedicated himself to showing off futurism and avant-garde on wheels through the sunny hills of Hollywood. The problem is that the Tesla Roadster was not exactly what the actor expected. In informal conversations that ended up leaking to the press, the Ocean's Eleven actor He declared that he could not adapt to the carthat he was annoyed by the little autonomy he had and that, ultimately, he did not have a good time driving it.
And since everyone knows each other in the Hollywood hills (it's like 'La que se avecina' only with mansions), Clooney's words about Elon Musk's first electric baby reached his ears. Did he react well? No, obviously. And although at that time he was not yet the father of a little blue bird, Elon decided to answer via Twitter and, mind you, in 2013. Because revenge is served cold and unexpected, of course.
"In other words, George Clooney says his iPhone 1 was failing back in 2007," Elon tweeted.
Although to be fair to him, what the businessman did was wait for George to get rid of the car to answer him publicly. Yes, Clooney didn't even want to keep it as a souvenir (after all, it was the first 100% electric car on the market) and decided to auction it off. what he got donated it to the Satellite Sentinel Project humanitarian aid project. Although well, to be honest it was donating the money to himself. In other words, not him as a person, but him as a business entity since the Satellite Sentinel Project was co-founded by him and a friend.
George Clooney blacklisted by Tesla
After this scuffle (to call it somehow), legend has it that Elon Musk has banned Tesla from selling any model to Mr. Clooney. Something that, sincerely, we believe, given the reputation of an understanding person and not at all authoritarian of the South African businessman.
Source: Fotogramas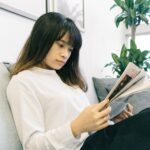 Ashley Fitzgerald is a journalist and author at Gossipify, known for her coverage of famous people and their lives. She writes about a wide range of topics, including celebrities, influencers, social media stars, and public figures. Her articles are known for their in-depth analysis and unique perspective. She is respected for her ability to keep readers up to date with the latest news and trends of the famous people.