______________________________
Prince Albert II of Monaco gave a rare interview, of course, to the local publication Monaco Matin (His Serene Highness almost never gives such an honor to other media). In a conversation with a journalist, he shared his thoughts on raising children (he has two of them, not counting illegitimate children), and also told the latest news about the health of his wife, Princess Charlene.
As the 64-year-old prince says, he and his wife strive to instill the right values ​​for Jacques and Gabriella, who will soon be eight years old. Parents are already preparing little Jacques – the heir to the throne – for his future duties.
This is a whole set of knowledge, information, rules of conduct that he needs to learn, – said the prince. "It is also very important to be a good example for him.
The Prince of Monaco emphasized that although Jacques is the crown prince, his sister Gabriella will also play an important role in the leadership of the country:
She must be experienced enough to help and support her brother, share certain responsibilities with him … They are inseparable.
As for the well-being of 44-year-old Princess Charlene Albert II, he said the following: he expressed his joy that his wife's health was restored and she could take part in many events.
She goes out, but is still tired, so she still needs time to fully return to her usual duties.
Let's remind, all last year Charlene's health caused the big concern. She first fell ill while in South Africa in May 2021 – during a brief 10-day visit to her home country. However, complications from a previous ENT procedure delayed her return by six months. A subsequent series of painful corrective surgeries, a relapse and further treatment delayed her final arrival in Monaco until March. After her return to Monaco, she explained that her health remains "fragile", but after Charlene regularly appeared at a number of social events.
In June of this year, the princess fell ill with the coronavirus and disappeared from the radar for some time. But lately, the princess often goes out both alone and with her husband. In early November, the Prince and Duchess attended the Princess Grace Awards in New York, named after Albert's mother, actress and Princess Grace Kelly. This award is given annually to young and talented theater and film workers, as well as dancers. In the middle of the month, they organized a special reception at the Palace of Monaco and celebrated the merits of the beneficiaries of the Red Cross organization. And in the last days of the month they celebrated the National Day of Monaco with other representatives of the Grimaldi family.
Source: Hellomagazine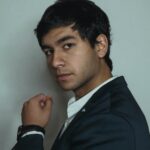 Jason Root is a writer at Gossipify, known for his in-depth coverage of famous people in entertainment, sports, and politics. He has a passion for uncovering the stories behind the headlines and bringing readers an inside look at the lives of the famous. He has been writing for Gossipify for several years and has a degree in Journalism from UC Berkeley. He is always on the lookout for the next big story and is passionate about providing interesting and exciting information on famous personalities.