______________________________
The soloist of the group Uma2rman Sergey Kristovsky became a father for the sixth time! He had a son from fitness model Ksenia Kudashkina, who was named Kuzma. The news was announced by the brother of the musician Vladimir Kristovsky in his social networks. The happy parents themselves still prefer to remain silent.
Congratulations to my dear brother on the birth of his son! Well, myself, and our entire family with a huge addition! Now we have parity – 6:6. Kuzma Sergeevich, grow up big, smart and loving, like a father, – wrote Vladimir Kristovsky.
The romance of 51-year-old Sergey Kristovsky with fitness model Ksenia Kudashkina became known in October this year. She is 16 years younger than the singer. At the same time, information appeared about the pregnancy of the soloist's new lover.
Recall that from a previous relationship, Sergei also has sons Vladislav, Evgeny, Ilya, Ivan and daughter Alice. Before the affair with Ksenia, Sergei was officially married to actress Natalya Zemtsova. Big interview with Natalia for HELLO! read this link.
The Kristovsky brothers have been performing as part of Uma2rman for many years. Sergey's brother Vladimir, in turn, brings up daughters Yasya, Stasya, Miya, Uma, Teya, as well as his son Fedor from different relationships.
Source: Hellomagazine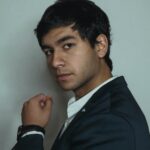 Jason Root is a writer at Gossipify, known for his in-depth coverage of famous people in entertainment, sports, and politics. He has a passion for uncovering the stories behind the headlines and bringing readers an inside look at the lives of the famous. He has been writing for Gossipify for several years and has a degree in Journalism from UC Berkeley. He is always on the lookout for the next big story and is passionate about providing interesting and exciting information on famous personalities.