Businessman Mike Allan appeared on the broadcast of the match of the Brazilian team against Switzerland this Monday 28
One Brazilian fan went viral on social media during the airing of the match between Brazil and Switzerland through the group stage Qatar World Cup for the resemblance to the singer Harry Styles🇧🇷
During the match, held on Monday 28, the entrepreneur mike allan he appeared wrapped in the Brazilian flag and praying for an improvement in the match, which had remained 0-0 up to that point.
After the young man's image was broadcast, it didn't take long for comparisons and jokes to emerge on social media.
harry styles // brazilian cup supporter pic.twitter.com/JnBy4VpYlv

— faith in the future by ana (@hbitwalls) November 28, 2022
"If even Harry is apprehensive about this game, imagine us," wrote a fan club of the singer. "Thanks to Harry Styles' prayers the goal has come, amen," joked another person.
If even Harry is worried about this game, imagine us!!!! pic.twitter.com/o8RIEXFcLE

— Harry Styles Brazil (@hstbrasil) November 28, 2022
thanks to the prayer of Harry Styles the goal has arrived amen pic.twitter.com/iHFhSGp6bB

—bea (@sweetbeahl) November 28, 2022
Some time after the match, which ended in victory for the Brazilian team, the fans themselves joined in the fun. Mike posted a video holding the Brazilian flag and singing watermelon sugarsong by british singer:
Mike is an entrepreneur and partner in a banking firm, but he bears a resemblance to Styles beyond appearance: the music.
He is the vocalist of the band Point Thirtywhich, according to the group's Instagram profile, plays "rock classics that have marked an era and generations".
Born in Santa Catarina, he is in Qatar to support the Brazilian team at the 2022 World Cup and was also present at Brazil's first match on Thursday the 24th.
Check out more reactions involving the confrontation between him and Harry Styles:
you think Brazil won't win because Neymar doesn't play, but Harry Styles is rooting for us too! pic.twitter.com/fCtzPFWo4Y

– schizoposting bpd babe (@5HiSU) November 28, 2022
pfvvv harry styles fans i am single pic.twitter.com/IY8VwsMRdL

—lili (@haillisouzaa) November 28, 2022
all thanks to Harry's styles pic.twitter.com/3JFlsN3fuB

— nonò (@elliexromania) November 28, 2022
side is Harry Styles.

from the front it is straight up. pic.twitter.com/RIOYiJMOoU

– clear? (fan account) (@ilwtyles) November 28, 2022
*Intern under the supervision of Charlise Morais
🇧🇷The best content in your email for free. Choose your favorite Terra newsletter. Click here!
Source: Terra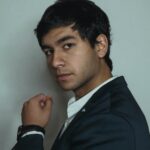 Jason Root is a writer at Gossipify, known for his in-depth coverage of famous people in entertainment, sports, and politics. He has a passion for uncovering the stories behind the headlines and bringing readers an inside look at the lives of the famous. He has been writing for Gossipify for several years and has a degree in Journalism from UC Berkeley.