______________________________
The premiere, which took place in the capital's cinema "October", was attended by stars with children: Rita Dakota, Vladimir Levkin, Nikita Tarasov, Tatyana Volosozhar, Elena Borshchev and others.
"My heroine is a real star. She and I are similar in this, – Klava Koka laughs, talking about working on the film. – In fact, she is an incredibly inspiring person. It is she who helps the little girl, the heroine of the film, to believe in herself. In this sense, the film generally carries a very correct message: you need to believe in yourself, in your dream and go towards your goal, surrounding yourself only with those who support you.
Source: Hellomagazine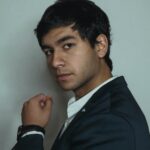 Jason Root is a writer at Gossipify, known for his in-depth coverage of famous people in entertainment, sports, and politics. He has a passion for uncovering the stories behind the headlines and bringing readers an inside look at the lives of the famous. He has been writing for Gossipify for several years and has a degree in Journalism from UC Berkeley.