______________________________
You Wanna is a Russian brand founded in 2008. Collections are created with a focus on world fashion, and the response to trends is often faster than the world's largest concerns. This opportunity came about thanks to our own production located in Moscow.
A fashion week in Paris passed – they saw that gossamer sweaters came into fashion – they arrived at the production site – they set a task for designers and designers. We clearly understand that people have already seen these shows, and that these jumpers will appear in the mass market only in six months (production process and logistics), and we will have them in a month.
According to the creators of the brand, next season they will definitely be in trend: dresses made of the so-called "butter" fabric, an abundance of belts in clothes (skirts, dresses made of belts), floor-length coats and trench coats, aggressive sexuality, and, of course, cargo in all modifications.
In addition to trendy items in the brand's collections, there are basic items that can be added to images.
The new collection is available on the website you-wanna.ru and in the brand's stores.
Model: Janina Petrolai
Producer and photographer: Natalia Gribova
Stylist: Svetlana Golyakova
Makeup artist: Nino Sordia
Source: Hellomagazine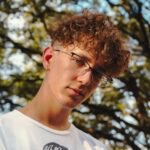 Benjamin Smith is a fashion journalist and author at Gossipify, known for his coverage of the latest fashion trends and industry insights. He writes about clothing, shoes, accessories, and runway shows, providing in-depth analysis and unique perspectives. He's respected for his ability to spot emerging designers and trends, and for providing practical fashion advice to readers.